Welcome to HACC, Central Pennsylvania's Community College! YOUR New Student Orientation Unit is here to help you start or continue your educational journey. New Student Orientation programs are a mandatory part of your enrollment process. Not attending an orientation could impact or delay your enrollment process. Shortly after activating your myHACC account, you will receive an email with instructions on how to schedule an orientation and complete any required placement test(s). This email is sent to your HAWKMail account.
Our programs are specifically designed and implemented in order to prepare you, the student, to transition into and through college, acquiring the skills and knowledge requisite for YOUR success and completion.
We are excited to offer in-person and remote orientations to suit your schedule! Dates, times, and campuses vary. Please check your HAWKMail for more information and to register for an orientation.
If you need assistance with orientation or any part of your enrollment process, please contact us through the following channels:
Email: orientation@hacc.edu
Phone: 717-780-2513
What is New Student Orientation?
YOUR New Student Orientation (NSO) is a 1.5 – 2 hour session designed to help you make a successful transition to college. This session will include:
Important resources and tips to navigate HACC technologies (pdf)
Information on HACC Policies and YOUR Student Rights
HACC Student Resources and Services
Directions to help you register for your first-semester classes and move on to the next part of your enrollment process
Important information on financial aid
If you need disability-related accommodations for your orientation, please contact orientation@hacc.edu at least five days before your scheduled orientation date.
Finally, as a HACC student, you have access to the Orientation Homebase, which is a one-stop location to access need-to-know information about being a student at HACC, links to essential services and resources, and contact information for HACC offices.
Summer/Fall 2022 New Student Orientation Schedule (Apr. 4 – Sep. 9)
In-Person Orientation Dates:
Dates are subject to change and require pre-registration. Check your HAWKMail for more information and to register.
Lancaster – Main 227

Aug. 16: 1 p.m. and 5 p.m.

Lebanon – Room 310
York - CYTEC 101

Aug. 30: 1 p.m. and 5 p.m.
Remote via Zoom Dates:
New Student Orientation (NSO): For students who need to complete placement testing:
Mondays: 9 a.m. and 5 p.m.
Thursdays: 9 a.m. and 1 p.m.
Fridays:

Aug. 19: 10 a.m. 
Aug. 26: 10 a.m.
Sept. 2: 10 a.m.

Saturdays:

Aug. 13: 10 a.m.
Aug. 20: 10 a.m.
How to Prepare - Do Before your NSO
In order to gain the most out of your New Student Orientation, it is important that you complete these important steps first:
Check your HAWKMail account daily for important updates from HACC
Complete your FAFSA to learn about help to pay for school
Complete your Placement Testing Requirements
Log into Navigate to review your new student checklist
Get familiar with Zoom features using our Tips and Tricks, or watch Zoom video tutorials
After NSO
After attending or completing your online New Student Orientation, you will be ready to:
Frequently Asked Questions
What if I cannot attend a live-Zoom orientation?

We understand you have a busy life. All HACC students have access to the One-College New Student Orientation Course through Brightspace/D2L. You can complete this course 100% online and at your own pace.

To access your myHACC portal, you must first activate your account. You can then navigate to the online course by going to your myHACC portal → Brightspace/D2L (highlighted in orange on the homepage). Click "View All Courses", then select "One College New Student Orientation Course."

I am a high school Dual Enrollment student. Do I need to attend New Student Orientation?

YES! All Dual Enrollment and College in the High School students must complete a new student orientation. You will receive an email to your HAWKMail account with information on completing any required placement test(s) and how to schedule an orientation. Dual Enrollment Orientation is a unique program that covers helpful information on balancing high school and college life.

My child is attending HACC. Can I attend New Student Orientation with them?

Yes! All of HACC's New Student Orientations are open to friends and family of our HACC students. Please contact us at orientation@hacc.edu to register for your session.
Meet YOUR New Student Orientation Team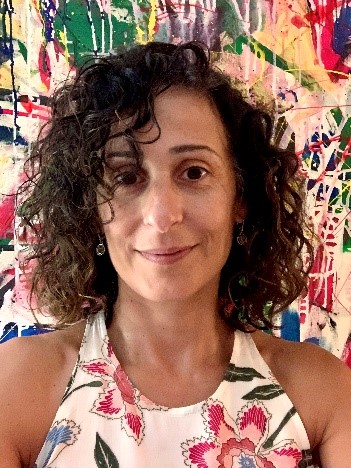 Ayelet Shanken (she, her, hers)
Specialist, New Student Orientation
My WHY: As an immigrant, I know how important inclusion is, and how hard it is to learn a new culture while preserving your own customs and traditions. Education is key for growth, key to minimizing the gap between cultures, and key to building and strengthening communities that enrich our lives as a people.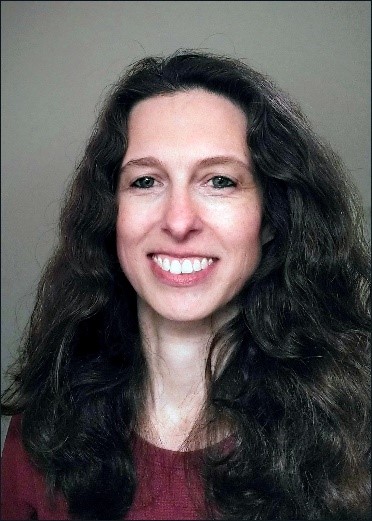 Jennifer Dunn (she, her, hers)
Specialist, New Student Orientation
My WHY: As a HACC graduate, I believe that a college education is possible and achievable at any stage of our lives. My purpose is to help students as they begin their academic journey, as those in the HACC community, have helped me achieve mine. Never stop believing in your dreams, never give up on your goals, and never stop believing in yourself! HACC Yeah!
Nakia L. Eckert, M.Ed. (she, her, hers)
Director, New Student Orientation
My WHY: I believe that education has the power to change your life. I get out of bed every morning to show my two little boys that with perseverance and a sense of humor, anything is possible.