Transfer Event Bulletin Board
Keep up to date about our transfer partners' weekly events by viewing their flyers and posters on our online bulletin board below after the Monthly Spotlight and Job Search links.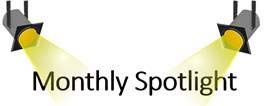 This month features the following events. For additional information, please scroll down to the bulletin board and click on any of the flyers to access the information and registration links within.. 
RaiseMe: Micro-scholarship opportunity. See the flyer below for details or look here: 

Bucknell Community College Scholars Program - Full-Tuition Opportunity

Lebanon Valley College Full-Tuition Scholarship. See information in bulletin board below. 
For additional colleges and university flyers & information, please see our online bulletin board