Forms and Links for Disability Services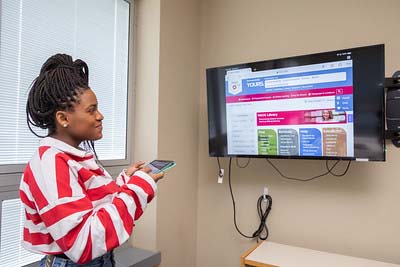 Accommodation Letter Request Forms
To request accommodation letters to be sent to classes for which you would like to utilize accommodations, please select the correct semester link below. Before completing this form, students should meet the following criteria:
Have completed an Intake with Student Access Services
Have been approved for accommodations
Are currently registered for the classes for which you would like to use accommodations (current or upcoming semesters)
Summer 2021 accommodation request form
Fall 2021 form coming soon; we appreciate your patience.
 
Testing Accommodation Needs Request Form
For students who need: Readers, Scribes, Oral Proctoring/Clarification, or Breaks:
SAS has created a new form to request those needs. Due to the remote/virtual format, we are asking that you give us five school/business days to arrange and have supports in place for you before your test date. We realize this is a shift. SAS will continue to work with you as best we can, as we have always done. It is important that you plan ahead and submit requests on time!
For each exam that you need a reader, scribe, oral proctoring/clarification, or breaks:
Fill out and submit the Request Form: Test Request For Reader_Scribe_Oral Proctor _Breaks 
SAS will work to arrange a proctor
SAS will get the test from the faculty
The proctor will reach out to you to provide a Zoom link
 
Student Access Services (SAS) Survival Guide
Student Access Services created the SAS Survival Guide to help students learn and navigate all of the various helping supports at HACC.
SAS will continue to update this guide with new information as it becomes available.

 
Links
The links below include information about rights and responsibilities for students served by Student Access Services as well as links to HACC's Shared Governance Policy documents related to services and accommodations.