View the congratulatory video for the spring and summer 2023 graduates.
Please visit our Flickr site to view images of some of our spring and summer 2023 graduating students.
Please continue to visit this webpage for additional information and note that this information is tentative and subject to change.
Alumni Speaker, Roderick L. Lee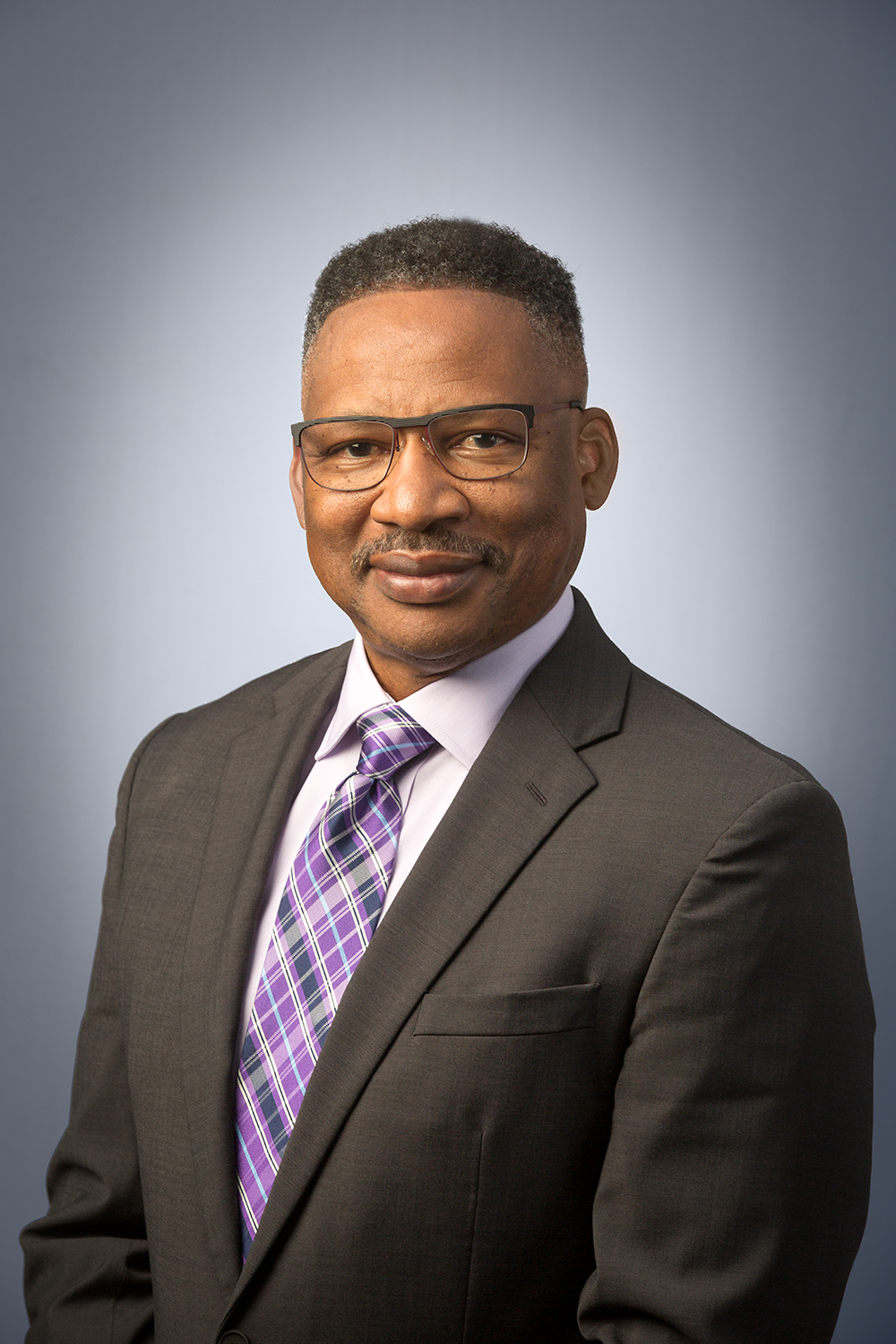 Roderick L. Lee, MBA, MSIS, Ph.D.
Alumnus Speaker
Roderick Lee, MBA, MSIS, Ph.D., is an associate professor of information systems and director of information technology degree programs at Penn State Harrisburg. He is also a research associate with Penn State's Center for the Study of Higher Education and a faculty associate with Penn State's Institute for Computational and Data Science.
He received his Ph.D. in information sciences and technology with a concentration in management and organization from The Pennsylvania State University. In addition, he holds a Master of Business Administration; Master of Science in Information Systems; Bachelor of Science in information systems; and a Bachelor of Science in marketing from Penn State Harrisburg. Lee is a proud HACC graduate, with an associate degree in business administration.
Lee's scholarship focuses on strategic information technology (IT) alignment and organizational agility, innovation adoption and resistance and equity in science, technology, engineering and mathematics (STEM) education. His research has appeared in several journals, including Computers in Human Behavior, Journal of Computer Information Systems and the Journal of Information Systems Education. He is currently engaged in interdisciplinary research projects funded by the National Science Foundation and the Howard Hughes Medical Institute.
Faculty Representative, Jonathan W. DeYoung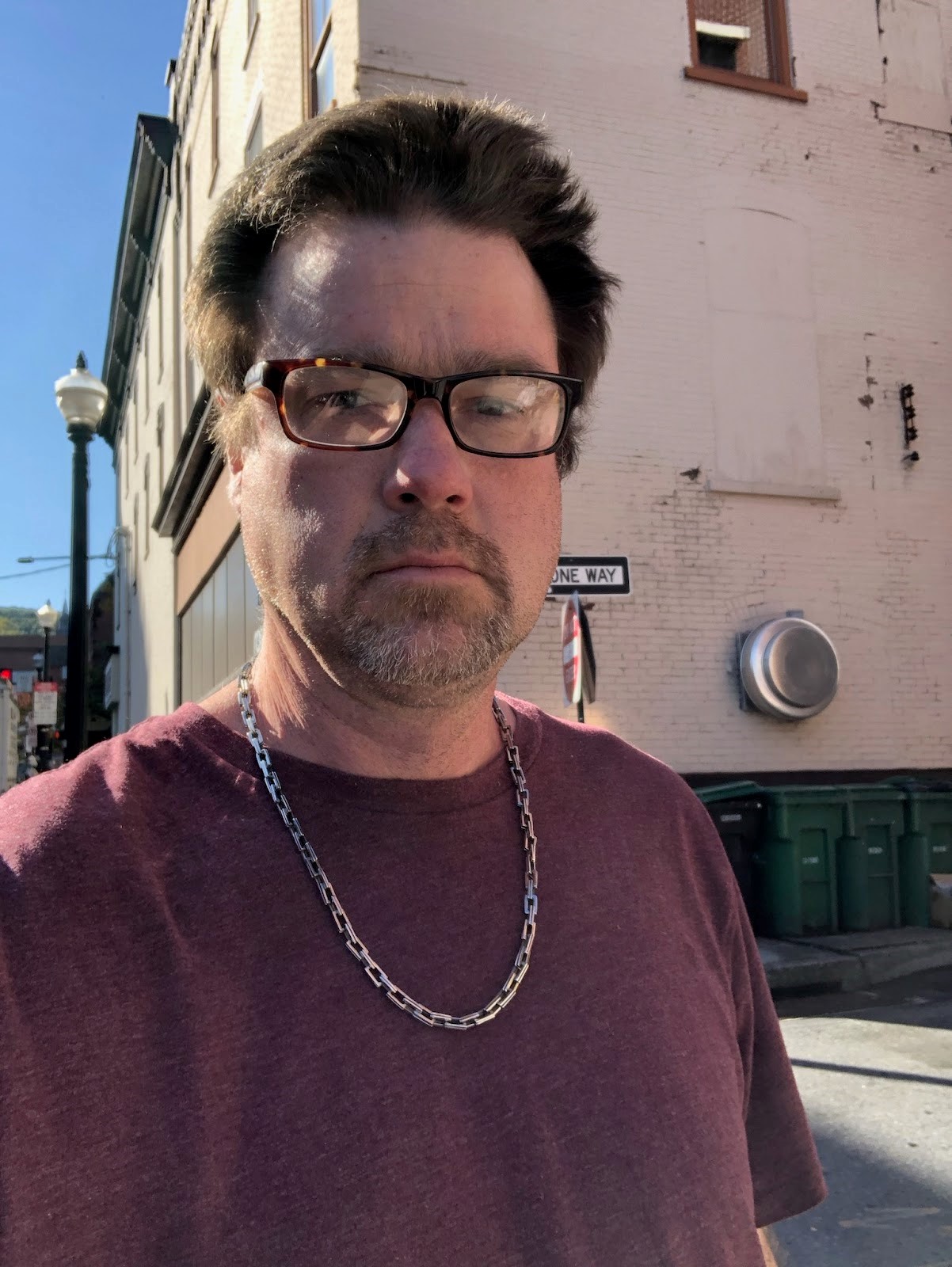 Jonathan W. DeYoung, M.A.
Faculty Representative

Jonathan DeYoung grew up in suburban Chicago, Illinois. He attended Wheaton College in Wheaton, Illinois, and then Columbia College in Chicago for his master's degree in teaching English. He began teaching at HACC in 1998 and has taught composition, literature and creative writing. Among his favorite professional experiences are studying poetry writing with former U.S. poet laureate Billy Collins and humor writing with former New Yorker editor Dan Menaker. DeYoung, a father of two, is the author of "Any Day is Father's Day" and the textbooks "Writing Made Simple" and "iGrammar."
Student Representative, Charlie G. Lapp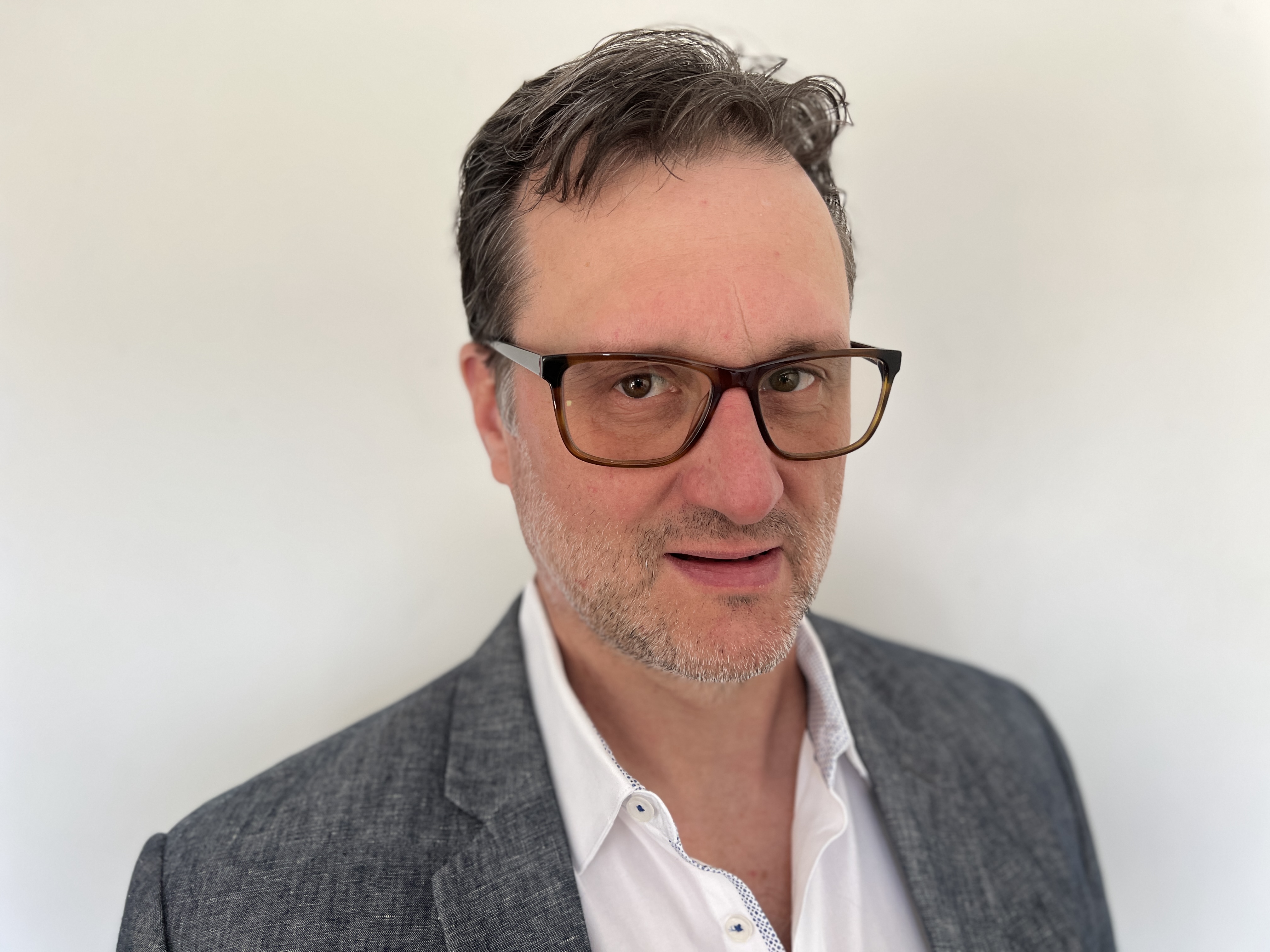 Charlie G. Lapp
Student Representative
Charlie Lapp will be graduating cum laude from HACC's Nursing Program as a distinguished member of both Phi Theta Kappa International Honor Society and Alpha Delta Nu Nursing Honor Society. In July, he will launch his new role as an intensive care unit (ICU) nurse at Ephrata Community Hospital.
Prior to his career in nursing, Lapp established and managed his own painting business for over two decades. In his free time, he enjoys exploring new destinations, reading good books, experimenting with cooking and cherishing moments with loved ones. Lapp currently resides in Lancaster with his faithful companion, Rex.
Mace Bearer, Thomas Carter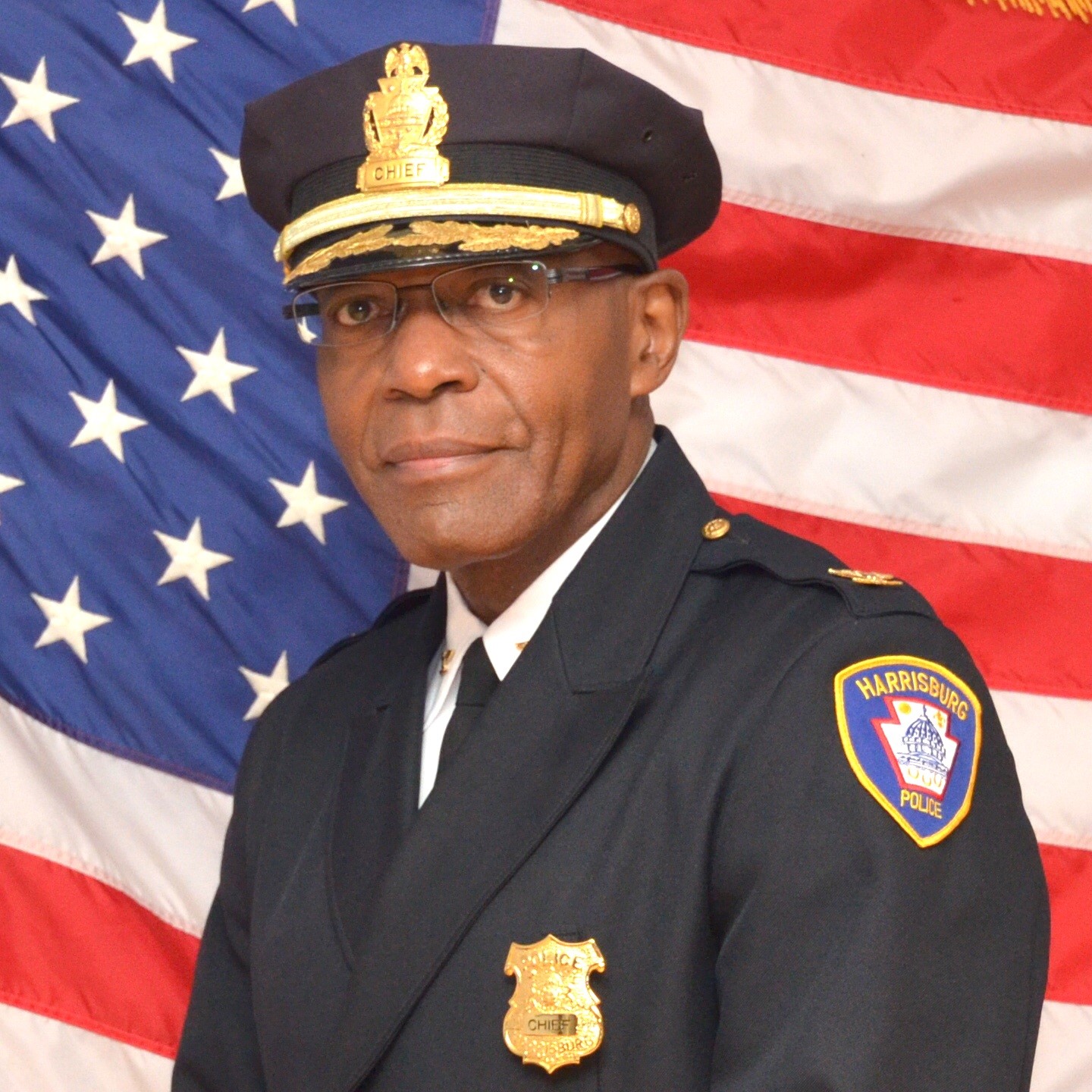 Thomas Carter
Mace Bearer

Thomas Carter joined the City of Harrisburg Bureau of Police in 1988 after graduating from the Pennsylvania State Police Academy in Hershey. His first assignment was the Walking Platoon, working 7 p.m. to 3 a.m. in the Allison Hill neighborhood. Later in his career, the City of Harrisburg and the Harrisburg Housing Authority organized a Housing Unit, and Carter was transferred to the unit.
In 1992, he was transferred to the Criminal Investigation Division, Adult Offender Section, where he handled violent crimes. Carter has investigated and solved many homicides, some of which drew national attention. After several years working as a detective, Carter took a civil service test to attain the rank of corporal. When eligible, he took the civil service test again to obtain the rank of sergeant.
From 2009-13, Carter served as a commanding officer with the Special Operations Unit responsible for handling all violent crimes in the city. In June 2013, he was promoted to the rank of captain and two months later, was appointed acting chief of police. On Jan. 7, 2014, Carter was appointed the chief of police. Four years later, Carter was sworn in as police commissioner, and continues to serve with distinction.
Carter has received many departmental awards throughout his career for exceptional acts of heroism and bravery. Additionally, he has received multiple awards that demonstrate his outstanding service and dedication to the community. The most notable achievements include the World Affairs Council of Harrisburg Peacemakers in our Midst Award, the Greater Harrisburg NAACP Presidential Citation, the Dauphin County Bar Association Liberty Bell Award and the Dr. Martin Luther King Jr. Keeping the Dream Alive Award.
Carter's close connections within the community he serves has aided in building strong relationships across diverse neighborhoods and community groups. He continues to strengthen his department by aligning police operations with his commitment to compassionate policing, therein improving the quality of life for Harrisburg residents. Carter enjoys community interaction and strives to keep open lines of communication for greater transparency.
Carter is a graduate of Harrisburg High School. He attended HACC and California University of Pennsylvania. He has also received an Honorary Doctorate of Humane Letters from Central Penn College. Carter serves as an adjunct instructor at HACC, teaching Act 120 certification courses for the College's Municipal Police Academy.
Carter is married to Lateisha and is the father of four sons.
Frequently Asked Questions (FAQs)
Can caps be decorated?

Yes! We encourage you to show how #HACCproud you are of your accomplishment!

*Please note: The Giant Center will not allow any battery packs through security. Please do not use lights or other electronic features.

Can graduates wear honor cords and stoles?

Yes. Students are welcome to wear cords and stoles that represent their identities and celebrate achievements. For example, stoles for military or veteran status and cultural representation are available from the bookstore.

For the Phi Theta Kappa (PTK) members, stoles and cords can be purchased at the PTK store.

The HACC bookstore provides honors cords for graduating students of HACC's Nursing Program taking part in the spring 2023 graduation ceremony. Only qualified students on a pre-approved list for each campus will be allowed to purchase a pack.

How can family and friends send a congratulatory message to their graduating student?

We are #HACCproud of our graduating students. To celebrate their remarkable achievements, we need YOUR help!

By May 1, please complete the form to share your congratulatory message and best wishes for your graduating student. Your submission may be shared during the ceremony and/or on HACC's social media sites.

How can I request accessible accommodations?

Please submit the accessible accommodations form by May 1.

How long does the ceremony last, and do I need to participate in the full ceremony?

The ceremony will last approximately two hours. All graduates are not to leave until HACC volunteers dismiss you to exit the arena floor.

How many guests can graduating students invite to the ceremony?

There is no limit on how many guests can attend the ceremony. However, please indicate the approximate number of guests who will be attending in the participation form for venue purposes.

If I am not able to attend the ceremony on May 9, how will I receive my diploma?

Graduating students will not receive their diploma at the Giant Center on May 9. Spring 2023 graduates will receive their diploma in the mail in June. Summer 2023 graduates will receive their diploma in the mail in September.

The ceremony will be posted on YouTube after the event and can be accessed any time.

If I graduated in fall 2022, can I participate in this ceremony?

The spring 2023 Commencement ceremony is for HACC's classes of spring and summer 2023 only.

What time will the doors open for graduating students and guests?

Doors will open for graduating students and guests at 4:30 p.m. Students will check in at the table outside the Giant Center before security from 4:30-5 p.m.

What is the dress code for the ceremony?

The attire for the ceremony for all graduates is a cap and gown. You can purchase graduation merchandise through the HACC bookstore.

What if I completed the participation form and can no longer attend the ceremony?

Please email commencement@hacc.edu if you can no longer attend the ceremony.

Will the graduate's names be called at the ceremony?

Yes. Graduating students will fill out a name card before they are seated. Once the graduating student walks on stage, they will hand the marshal their name card to read.

Will there be a ceremony rehearsal?

No. There will not be a ceremony rehearsal. HACC volunteers will guide our graduating students through the ceremony process.

Will there be food and snacks sold at the concession stands during the ceremony?

Yes. There will be food and snacks sold at concession stands for guests. Bottled water will also be available for sale for guests and graduating students.
If you have additional questions that are not answered above, please email commencement@hacc.edu. Thank you!
Share your Commencement memories on social media!
No matter where you're celebrating, please share YOUR Commencement excitement with us on social media!
Post your Commencement images
Tell us how you're celebrating this remarkable achievement
Give shout outs to your favorite HACC employees and graduating students
Tag HACC in your posts
Download any of the social media graphics below
Use our event hashtag: #HACCproud
Social Media Images:
Please download the image of your choice, save it to your computer and proudly share it on social media. Please use the hashtag #HACCproud, and the College may share your post on our social media accounts.