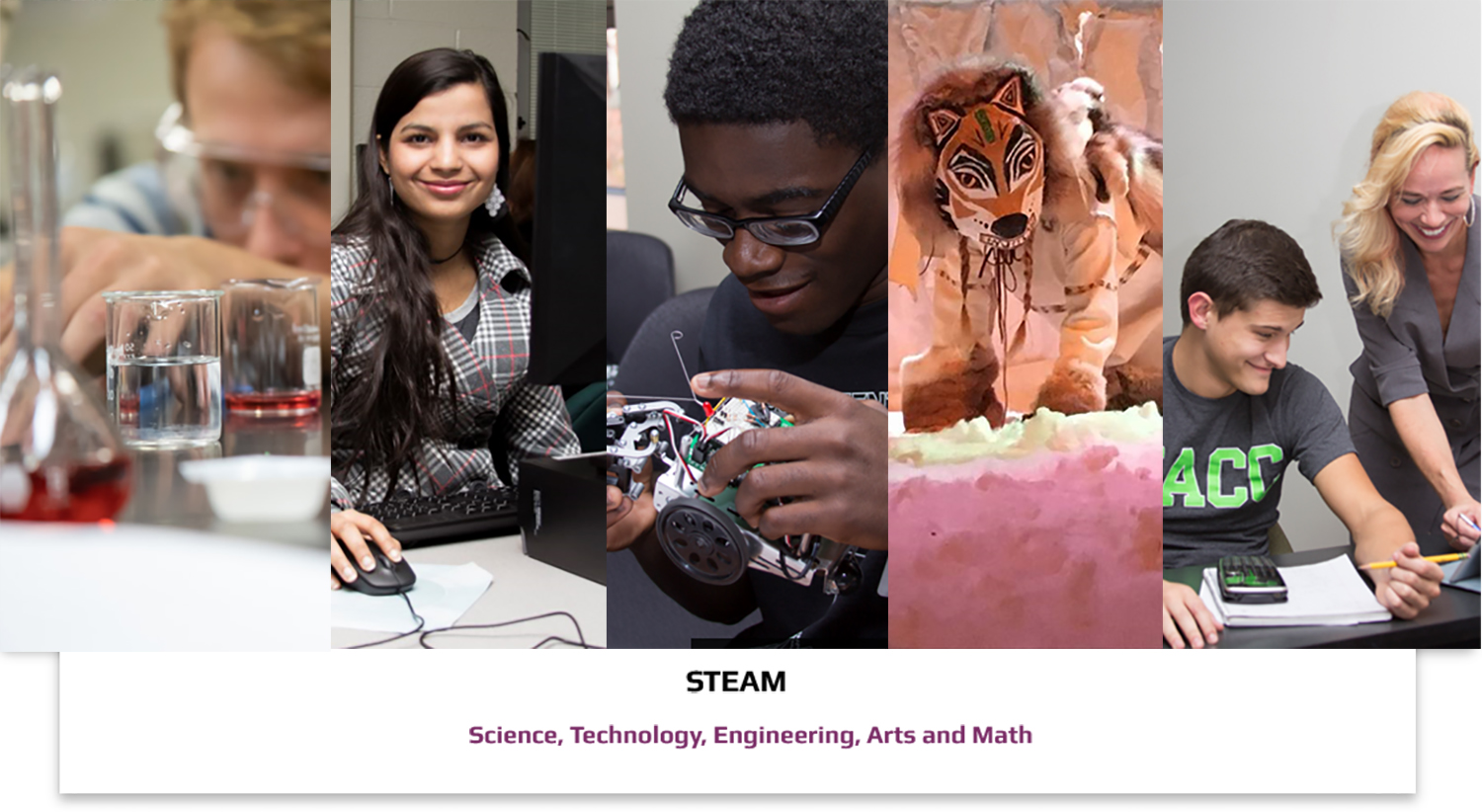 Fund for Excellence in STEAM
With funding from generous donors like Mrs. Paxton, HACC can accomplish amazing things. HACC's talented employees are dedicated to ensuring that the College offers cutting-edge STEAM programs. The John E. Paxton and Gloria W. Paxton Fund for Excellence in STEAM will empower HACC to implement projects like:
Full STEAM Ahead – A mentoring program for underrepresented or marginalized first-time college students enrolled in STEAM programs would help these students to overcome barriers to success and help them launch STEAM careers. Eligible students would have opportunities to be paired with mentors, receive scholarships and have access to job placement services.
Achieving the STEAM – A selective admissions, cohort-based cybersecurity program would empower underrepresented students to succeed by providing access to full-ride scholarships and off-campus housing stipends.
Zero Textbook Costs – Access to zero-cost textbooks would enhance affordability for students in STEAM programs and allow faculty to design and create degrees for STEAM disciplines. Students would have access to fully online and free text resources, enabling them to avoid high textbook costs.
Video Classrooms – The availability of video classrooms would provide accessibility to in-class experiences for students at all campuses. These classrooms would allow students to remain on their home campuses and attend courses they would otherwise need to travel to another campus to complete, thus allowing students to access more complete programs at their home campuses.