Donate Today!
The HACC Foundation contributes millions of dollars to the College annually for scholarships, innovative academic program support, state-of-the-art training equipment and modernized facilities.
Generous donors like you are the backbone for this support. Donors make our success possible. They are the reason our students become nurses, engineers, emergency medical technicians, dental hygienists and other essential professionals in our communities.
Invest. Impact. Inspire. Campaign for HACC – The Invest. Impact. Inspire. Campaign for HACC ended on Dec. 31, 2020. Thanks to generous, broad-based community support, the HACC Foundation surpassed three of its four campaign goals.
 
Methods to Give – Whatever your method of choice – monetary donation, matching gift, planned gift, sponsorship, a gift of stock or other – as a 501(c)(3) nonprofit organization, the HACC Foundation is ready to accept your gift! 
 
Our Generous Donors – YOUR generosity changes destinies for HACC students. We are deeply grateful to the individuals and organizations whose gifts helped the College continue to enhance its services and accessibility. Your investment in HACC students is an investment in our community.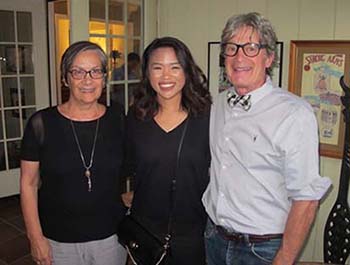 The Kadel family supports HACC through a memorial scholarship honoring their parents, Jane and Felix Kadel, college graduates and strong advocates for education. Throughout their lives, Jane and Felix stressed the value and importance of education to their five children. They believed in giving back to their community and were supporters of HACC for many years.
Support HACC today!