Claim Your Bench and Leave YOUR Legacy!
In 2019, HACC installed 40 modern benches throughout the Harrisburg Campus. These benches enhance the aesthetic of the campus and provide attractive seating for students, employees and visitors to relax and enjoy the beautiful grounds.
If HACC has impacted YOUR life, we would love for you to leave your mark and personalized tribute by naming a bench on HACC's Harrisburg Campus.
The benches have been installed at different locations throughout the campus, which spans more than 200 acres, features seven distinct gardens and boasts more than 900 trees.
Please consider naming a bench as a beautiful and unique opportunity to:
Celebrate an academic milestone
Honor a loved one
Showcase YOUR organization
Show your HACC pride
Support YOUR favorite community college
Since 1964, HACC's Harrisburg Campus has been an important part of the community. A registered arboretum, the campus is frequently visited by members of the community for leisurely strolls and special events. Don't miss out on this exciting opportunity!
Price: $2,500 each
Claim YOUR Bench By:
Making a one-time gift
Making a pledge (up to five years)
Payroll deduction for HACC employees
For questions, please contact foundation@hacc.edu.
Please don't miss this exciting opportunity to create YOUR unique legacy at HACC!
View Bench Locations
Please select a red circle to view the associated bench location name and availability within the matrix below.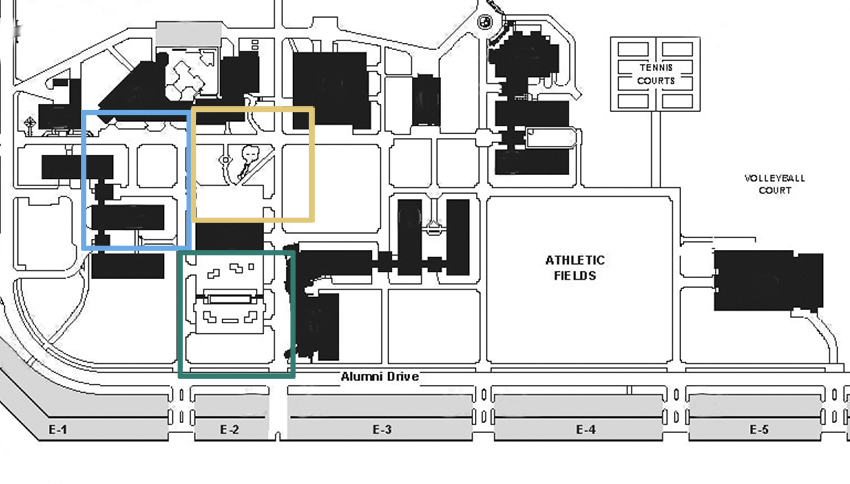 * Please Note: Benches may be moved within their respective zones to accommodate special events.
Zone 1 Zone 2 Zone 3
| | | | |
| --- | --- | --- | --- |
| Numbers | Locations | Zones | Status |
| 1 | Sidewalk Between E-1 and E-2 | 3 | Available |
| 2 | Sidewalk Between E-2 and E-3 | 3 | Available |
| 3 | Sidewalk Between E-3 and E-4 | | Available |
| 4 | Sidewalk Between E-3 and E-4 | | Available |
| 5 | Sidewalk Between E-4 and E-5 | | Available |
| 6 | J. Evans Physical Education Building Entrance | | Reserved |
| 7 | North of John Hall Technology Center | | Available |
| 8 | Across from Fern Garden | | Available |
| 9 | South-East Corner of John Hall Technology Center | | Available |
| 10 | North-West Corner of Clyde E. Blocker Hall | | Available |
| 11 | Maurice C. Overholt Bookstore Entrance | | Named by Dean Overholt |
| 12 | North End of Quad | | Available |
| 13 | Clyde E. Blocker Hall Entrance | | Named by Sandra J Miller CPA |
| 14 | South End of Quad | | Named by Karen Morris-Priester |
| 15 | East McCormick Library Courtyard | 3 | Available |
| 16 | East McCormick Library Courtyard | 3 | Available |
| 17 | East McCormick Library Courtyard | 3 | Available |
| 18 | McCormick Library Fountain Area | 3 | Available |
| 19 | McCormick Library Fountain Area | 3 | Available |
| 20 | McCormick Library Fountain Area | 3 | Available |
| 21 | McCormick Library Fountain Area | 3 | Available |
| 22 | West McCormick Library Courtyard | 2 | Available |
| 23 | West McCormick Library Courtyard | 2 | Available |
| 24 | West McCormick Library Courtyard | 2 | Named by SEK CPAs & Advisors |
| 25 | West McCormick Library Courtyard | 2 | Available |
| 26 | Between Whitaker Hall and the Rose Lehrman Arts Center | 1 | Available |
| 27 | Between Whitaker Hall and the Rose Lehrman Arts Center | 1 | Available |
| 28 | North Entrance Whitaker Hall | 1 | Available |
| 29 | Rose Lehrman Arts Center | 1 | Available |
| 30 | Carillon Area | 2 | Named by President's Cabinet 2019 |
| 31 | Between the Rose Lehrman Arts Center and the Bruce E. Cooper Student Center | 2 | Reserved |
| 32 | Quad - South End of the Bruce E. Cooper Student Center | 2 | Named by Integrated Engineering Solutions |
| 33 | Quad - North End of the Bruce E. Cooper Student Center | | Named by Amy Ko |
| 34 | Pollinator Garden Behind the Rose Lehrman Arts Center | | Reserved |
| 35 | Between Stabler and the Rose Lehrman Arts Center | 1 | Available |
| 36 | Whitaker Hall Circle | | Available |
| 37 | Conifer Garden Area | | Available |