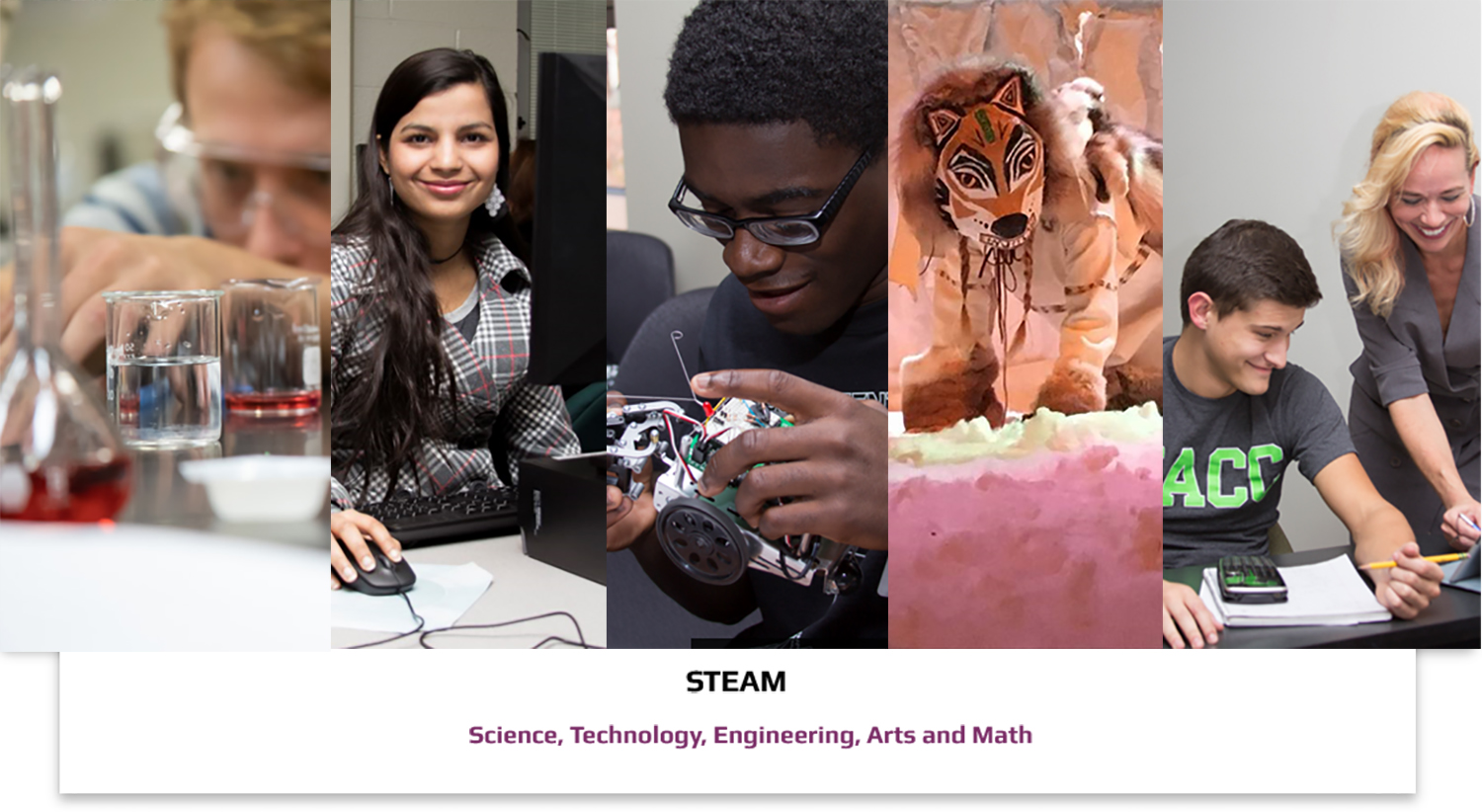 Fund for Excellence in STEAM
With funding from generous donors like Mrs. Paxton, HACC can accomplish amazing things. HACC's talented employees are dedicated to ensuring that the College offers cutting-edge STEAM programs for our students.
The John E. Paxton and Gloria W. Paxton Fund for Excellence in STEAM will be used to implement the following projects:
Banner Analysis, Configuration, and Testing to Support the One College Reorganization - We will use $381,077.61 to implement enhancements within the College's customer relationship management system.
Developing Critical Speaking and Presentation Skills - We will use $185,000 to enhance the technology in HACC's Communication 101 classrooms.
Open Educational Resources (OER) Committee - STEAM Faculty - We will use $20,000 to promote and incentivize faculty to adopt, adapt, or create OER for students.
HACC STEAM Learning: Building a foundation for Virtual and Augmented Reality - We will use $19,190.78 to help create greater awareness and education of STEAM programs at HACC.
Student Media Initiative Fall 2019 application - We will use $18,278.60 to create an interdisciplinary and web-based collegewide student newspaper.
Next Generation Task Force Prior Learning Assessment (PLA) Initiative - We will use $15,000 to purchase the PLA Accelerator, an online tool that guides students through the process of documenting their work and learning experiences.