Explore STEAM at HACC

Science
HACC offers a variety of programs that prepare students for science-based careers in healthcare, biology, chemistry, environmental science, physical science and psychology.

Technology
HACC offers access to high-tech careers in architecture, automotive, civil technology, information technology (IT), electrical technology, electronic technology, fire science, geospatial technology, industrial technology, nanofabrication and web development and design.

Engineering
Students interested in engineering may benefit from HACC's technology programs. These programs prepare students for high-demand careers in building construction, electronic engineering, mechanical engineering, mechatronics and structural engineering.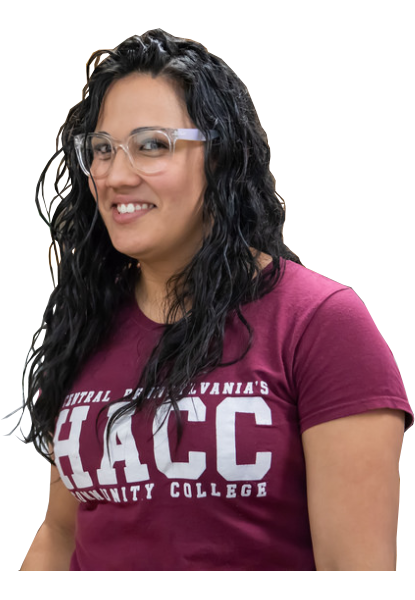 Arts
HACC offers opportunities for students interested in tuning into their creative side to ignite their artistic passions. HACC's art programs provide a path to inventive careers in fine art, graphic and interactive design, theatre, photography and music business.

Mathematics
HACC offers a Mathematics Associate in Science degree program that prepares students for careers in mathematics, operations research and statistics. Additionally, math is infused into HACC's general education requirements and is essential to success in science, technology, engineering and even the arts!