End food insecurity for HACC students!
The constantly changing global coronavirus pandemic has created unexpected hardships for our students, including food insecurity, and they need your help.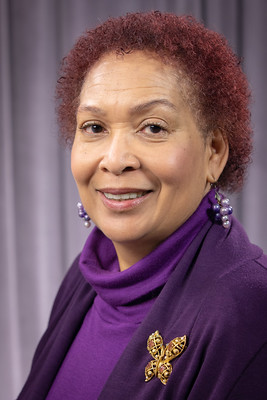 La-Verna Fountain, a HACC alumna and vice chair of the HACC Foundation Board, shared her personal testimony:
When I was starting over, I did so as a single parent. While I remain grateful for Women, Infant and Children (WIC), food stamps and the support I received from the faculty and administrators at HACC, what they did not know was I was clueless about raising a child, stretching my meager dollars to pay for child care and rent and feeding us both properly.

Many days were spent lining up my pennies, nickels, dimes and quarters on my bedroom dresser, ensuring I had enough money to buy food to feed my son. I was ashamed to admit it to anyone. I was determined to make it, and I had to make sure I could feed my son and myself. My family did not know. Food insecurity is real.

Thank you for caring about HACCs students. I was one of them. Thank you for your assistance.
The #RealCollege survey (pdf) administered in the fall of 2018 at 123 two- and four-year institutions revealed the following startling statistics:
70 percent of students surveyed at two-year institutions faced either homelessness or housing or food insecurity in the previous year
39 percent of two-year students surveyed were both food insecure and housing insecure.
16 percent of two-year students surveyed experienced both housing insecurity and homelessness, and 13 percent experienced both food insecurity and homelessness.
The number of students facing hunger has only grown as a result of the pandemic.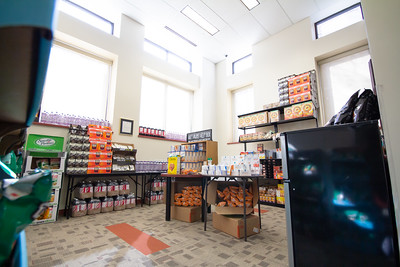 The Groceries on the Go initiative was launched in June 2020. In one day, 305 students received grocery bags of food through this initiative. By making a contribution of any size to the Fund for Excellence for CARE, you can help feed HACC students.
We understand that you may have experienced challenges due to COVID-19. Every contribution – regardless of the amount – can help HACC students. We appreciate anything you can do to help end hunger for our students.
Please make your gift today through any of the following methods:
Give online at hacc.edu/GiveNow
Make your check payable to the HACC Foundation, write "Food Insecurity for Students" on the memo line and mail it to:

HACC Foundation
PO Box 8915
Lancaster, PA 17604-9966

Please do not mail cash. Also, please do not use another mailing address.
Also, please read about the tax benefits you may receive by giving to the HACC Foundation.
Thank you!
Gratefully YOURS.