ACT WorkKeys
Utilize the ACTWorkKeys Workplace Skills Assessment Tools Offered by HACC
What is ACT WorkKeys®?
ACT WorkKeys® is a comprehensive employability skills assessment tool designed to help employers and individuals develop better workplace skills. Thousands of companies in the United States and internationally use WorkKeys® skill assessments, job profiles, training evaluations and research and reporting services to assess skill needs and measure progress.

Workplace skills improvement and assessment tools are important, especially when considering that more and more jobs are requiring technical skills.
The ACT WorkKeys workplace skills assessment tools that are offered by  HACC are the National Career Readiness Certificate and ACT KeyTrain.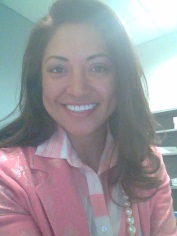 For more information regarding ACT WorkKeys, NCRC or KeyTrain,  please contact:
Paola Nattalie Castro Nathan
Coordinator, Workkeys/NCRC 
Midtown I, Room 206
1523 North 4th Street
Harrisburg, PA 17102
Phone:  717-736-4214
Fax:  717-909-4014
E-mail:  pncastro@hacc.edu