Fund for Excellence for Learning Commons
About the Fund
Many HACC students face barriers to success such as managing work, caring for their families and accessing resources to dedicate to their education. We recognize that we must help remove barriers for students to obtain the academic support they may need to succeed.
The Fund for Excellence for Learning Commons provides students with resources that are vital to their academic success, such as testing, tutoring, library and technology support.

Impact
With YOUR help, students could benefit from innovative equipment and programs like:
Expanding online resources and services through on-demand online tutoring
Offering on-demand technology resources by providing students with computer devices and mobile broadband internet at no cost to them
Offering innovative opportunities like access to 3D printing and digital anatomy models
Utilizing digital human anatomy models for study and tutoring purposes
By working with educators and employers to continuously update resources, Learning Commons can provide students with an edge in their studies and chosen career paths.
For more information, please contact the HACC Foundation at foundation@hacc.edu.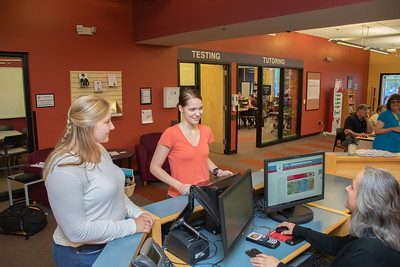 "The Fund for Excellence for Learning Commons allows HACC to bring cutting-edge technology and new support strategies together in service of our students" - Jason Beaudin, Assistant Vice President of Learning Experience