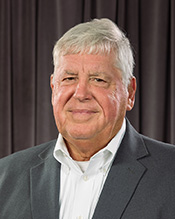 Terry L. Davis
HACC Foundation Board Member
What month and year did you join the HACC Foundation Board?
June 2023
Which HACC campus location do you represent?
Harrisburg
How long have you lived in the area?
72 years
Why did you decide to become a member of the HACC Foundation Board?
I am a HACC graduate and realized the significance of attending HACC has done for my life. It is an opportunity to be involved personally with HACC.
What is your professional background, including current employer and position?
My current position (2009-present) is owner/CEO of Keystone Correctional Services, Inc., a private community correction center for men being released from State Prison.
What are your hobbies and interests?
My hobbies are collecting sports memorabilia and donating my extra items to non-profit charities, major league baseball (Atlanta Braves Fan). I enjoy traveling, public speaking and involvement in community activities to help raise money for less fortunate than myself. I also enjoy spending time with my wife