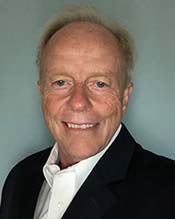 Donald Sites
HACC Foundation Board Member
What month and year did you join the HACC Foundation Board?
August 2020
Which HACC campus location do you represent?
Harrisburg
How long have you lived in the area?
19 yrs
Why did you decide to become a member of the HACC Foundation Board?
Recently retired, i wanted to give back to the community. As a life long learner, I felt participating on HACC activities, such as board membership, was a worthwhile direction for me to take.
What is your professional background, including current employer and position?
I have spent ~40 years in industry with three companies. Majority of my work was in the operations and corporate finance functions of three multi-nationals.
What are your hobbies and interests?
Working on classic cars, reading, remodeling homes