Meet Courtney: Focused on the Future
 Hanover, PA
Date published: Dec. 2, 2020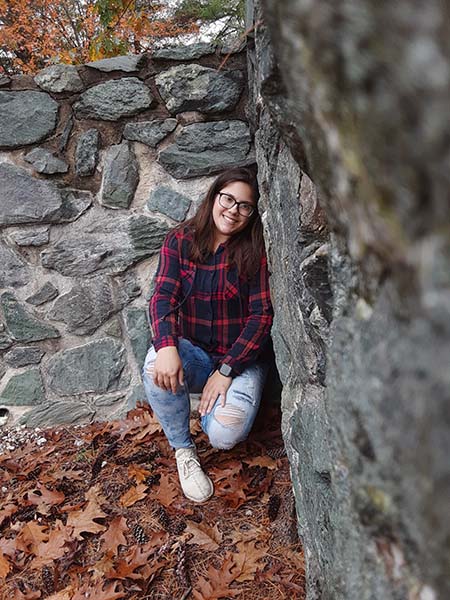 ---
"I am very glad that I have professors and counselors that want to help me succeed in college."."
---
Like students all over the world, Courtney's final months of high school were anything but ordinary as a result of the global coronavirus pandemic. She said, "I wasn't too pleased that I didn't have a 'normal' senior year, I wanted my prom, my softball season, and my actual graduation with everyone." Instead, Courtney had to miss these high school cornerstones and finish her senior year online.
Although there were disappointments in the spring, Courtney decided to keep looking forward. "Yes, I still wish I could go back and relive those moments that I missed, but that's all in the past…I should be more focused on my future," she said.
Now, Courtney is continuing online learning as a pre-health professions student at HACC. She said that even though HACC professors and students are not currently on campus, "we are doing this together and hoping we can get back to campus." Whether she needs helps with course material or planning what her next classes will be, Courtney said, "I am very glad that I have professors and counselors that want to help me succeed in college."
While she takes college courses remotely, Courtney is also responsible for helping her younger siblings get to school or sporting events. She said that "being able to pick my time for classes has helped me be around my family more."
After she graduates from HACC, Courtney plans to earn a bachelor's degree in communication sciences and disorders, with the goal of someday becoming a speech therapist.
Explore your career options at HACC. Please contact an admissions counselor to visit a campus today!