HACC alumni are welcome to return to campus and use HACC's services and facilities. Through the HACC Alumni Association, you can purchase an Alumni College Card for $25 for an annual membership.
The card comes with these benefits:
A $5 discount on a one-hour Swedish massage at HACC's Massage Therapy Studio
A 10% discount (excluding alcohol) on your bill at Bricco, Harrisburg's premier restaurant, and its nearby bakery, Ciao
A 10% discount on products (including desktop and laptop computers) and services provided by Eagle Secure Solutions, a computer-consulting firm in Lebanon
A 10% discount with Day Translations, which offers interpreting services. Email discount code 'Hacc.edu10' to contact@daytranslations.com.
A 10% discount on language, interpretation and translation services from Tomedes. Use code AWESOMETOM for a 10% discount on language, interpretation and translation services from https://www.tomedes.com/
A 10% off every purchase made Locklizard Safeguard and Safeguard Enterprise. Quote EDUOFF10 for your unique purchase link for online payments. If purchasing by phone or email, mention EDUOFF10 in your communication.
A 15% discount on clothing and gift items at all HACC bookstores
A 20% discount with TransUnion SmartMove, an online tenant screening service that allows renters to submit all necessary information to property owners in a safe and secure manner. It can be used by tenants or property owners and has no impact on credit score. Discount code: HACCsave20.
A 25% discount with HealthLabs on all lab testing at any of their over 4,000 lab facilities nationwide. Call 800-579-3914 with the 'HACCALUMNI' code.
A $20 discount on a lawn-care service with LawnStarter. In minutes, you can schedule service online, and a top-rated lawn-care professional will work magic on your lawn. Sign up online and use the code college20 at checkout.
Access to Career Services programs and events, including HACC's online job search service, College Central Network
Discounts on events held at various HACC campuses, including programs held at the Rose Lehrman Arts Center
Insurance discounts available through Advanced Insurance Solutions (AIS), an alumni-owned company. Request a quote by visiting the AIS website or call 800-GOOD-ADVICE.
Library book-checking privileges, including inter-library loan access between HACC campus libraries
Use of the gym, tennis courts and swimming pool at the J.W. Evans Physical Education Center at HACC's Harrisburg Campus and the exercise facilities at HACC's Lancaster Campus
To complete an application, please follow the link below. Applications and payments are only accepted online. Your application will be reviewed within three business days. Upon approval of the application, one membership card will be mailed to the address provided within five to seven business days. If you do not receive a card within two weeks of application, please contact alumniassociation@hacc.edu. Thank you!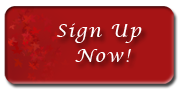 If your company is interested in adding a benefit, please complete a proposal application. Thank you.