Stay Connected
Like us on Facebook and don't forget to include us in your LinkedIn profile!
Alumni College Card
Enjoy exclusive discounts and access HACC services and facilities including use of gym, tennis courts, swimming pool, career services, restaurant and massage discounts and more!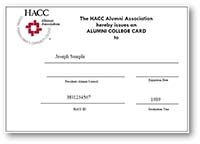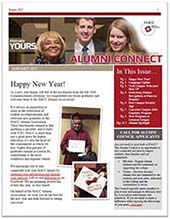 Alumni Newsletter
Get the latest updates and alumni news...including YOURS - we want to hear from you! To share your news items, email us. Not receiving Alumni Connect? Update your information here.  Access past issues here.
Successful Alumni
We are #HACCProud to share stories from successful alumni who are leaders in their profession and make a difference in their communities.
Join us for an unforgettable day-trip to Washington, D.C. with AAA Travel and YOUR HACC Alumni Association!
Join us for HACC's Day of Giving on April 11, 2019!
We are bringing the entire HACC community together on April 11, 2019 for our annual Day of Giving, a collegewide effort to change lives and build a better and more affordable HACC. We need your support to continue creating opportunities and transforming lives to shape the future – TOGETHER.
Please mark your calendar and visit hacc.edu/HeartHACC more information.
Thank you!