Meet Dawn: A Leader, Inventor, Facilitator, Author, Speaker and Coach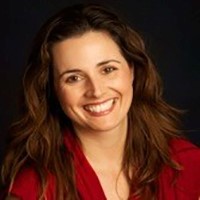 "HACC continues to be a vehicle for people of all ages and backgrounds to drive toward their dreams."
 
Dawn Mahan
Actuarial Science, 1995

Dawn Mahan, PMP, is the founder and CEO of PMOtraining, LLC, which offers professional training and coaching with clients and consultants spanning 11 countries. It's hard to believe that Dawn – as a leader, inventor, facilitator, author, speaker and coach – wasn't sure what her career path would be when she enrolled as a HACC student: "I had no idea what I wanted to study. The HACC counselor reviewed my scores and recommended actuarial science. I had no idea what that even meant at the time! Graduating with an associate degree in actuarial science with honors prepared me to attend Lebanon Valley College, study abroad and complete a bachelor's degree in mathematics with a minor in business in four years - all while working. The advice of that counselor and the entire experience changed my life."
In 2009, Dawn left the Fortune 50 to start her first company. In 2014, Dawn was recognized as Professional of the Year in Consulting and Project Management by Strathmore's Who's Who Worldwide. Since then, she invented the ProjectFlo® Process Learning System (aimed at teaching the Project Management Institute's complex process to anyone in one hour or less) and just-in-time (practical training and coaching to help project leaders get projects done right the first time). She is also the author of the upcoming book, Accomplish More. Stress Less. The Practical Guide to Driving Successful Projects.
Looking back, if she had one piece of advice for someone unsure of what they want to do or which college to attend, she would recommend attending HACC: "It's a great way to explore different classes that can still count toward a degree. If you are pursuing a four-year degree, begin to target where you would like to go next by looking at who will take ALL of your transfer credits. Many of my friends are still paying off their college experience many years later. Two years elsewhere is supremely expensive. Do not let your 18-year-old self, who wants to have two fun years, hold your 40-year-old self back from having the nice car or nice house that you deserve."
Dawn believes that HACC's impact on the community is tremendous by offering a wide variety of learning opportunities to people of all ages: "My aunt and I attended an English course in Harrisburg together. My brother attended the HVAC program. My cousin attended while a senior at Central Dauphin. While all different, I believe we are all grateful for our HACC experiences. Now as a donor, I've been privileged to hear scholarship recipients tell their incredible stories too. HACC continues to be a vehicle for people of all ages and backgrounds to drive toward their dreams."
In addition to giving back by helping others at HACC, Dawn serves as the American Lung Association's Philadelphia Leadership Board chair.