Meet Daniel: A Social Advocate and Business Leader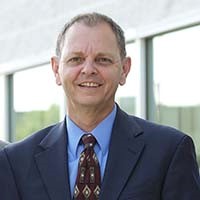 ---
"I was 17 when I went to HACC, and my classes were filled with older students. It was really good for me because it gave a different perspective. HACC was probably the best learning experience I had."
 
Daniel C. Miller
Business, 1975

Daniel Miller never intended to be an activist. The role was forced upon him when he was fired because he is gay. Since then, Daniel has been a strong advocate for equal rights, a civil servant and a champion for those who suffer from discrimination. Daniel was thrust into the spotlight in 1990 when he was fired shortly after appearing on local television news, in which he called for better police protection after several attacks on homosexuals. Daniel then opened his accounting firm and a year later was sued by his previous employer over a noncompete clause in his contract. The case appealed to the U.S. Supreme Court, received extensive coverage in the national media, including a cover story in The New Yorker magazine and articles in the New York Times. Gay leaders nationally cited his story as an example of how vulnerable homosexuals can be without an equal rights law.
After HACC, Daniel earned a bachelor's degree in accounting from Elizabethtown College and an M.B.A. from Penn State University. Over the past 25 years, he has become a trusted financial professional and built a successful accounting and small business consulting firm, Miller Dixon Drake PC. Daniel has worked with hundreds of small businesses and has taught scores of QuickBooks accounting seminars produced by Miller Dixon Drake in cities all over the east coast and as far west as Cincinnati.
In recent years, Daniel has again attracted media attention for his political activism. In 2004, he ran for Harrisburg City Council as the city's first openly gay candidate and served from 2005-2009. In November 2009, Daniel was elected Harrisburg City Controller to oversee city spending as the city was being crushed by debt.