Office of the President
Welcome message from Dr. Ski
Greetings! Welcome to HACC, Central Pennsylvania's Community College! For more than 50 years, HACC has provided an accessible and affordable higher educational opportunity. As Pennsylvania's first and largest community college, we are proud that more than 20,000 students are enrolled at one of our five beautiful campuses or taking classes online.
Professionally YOURS, we offer more than 150 degrees and dozens of certificate and workforce education programs designed to help professionals advance their careers. It is clear that HACC is transforming lives in a positive way, and I am proud to be a part of it. Please find out more about what the College has to offer, and you will see why our 50,000 graduates have chosen HACC!
Sincerely YOURS,
Dr. Ski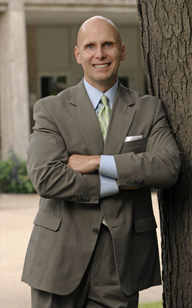 Hear more from Dr. Ski
Digitally YOURS, Dr. Ski is very involved on social media and sharing HACC news on his blog. You can follow him on any of these channels:
Invite Dr. Ski to speak at an event
Contact Dr. Ski
Office Phone: 717-736-4100
Office Fax: 717-909-1491
Address: 
One HACC Drive
Ted Lick Administration Building, Suite 112,
Harrisburg, PA 17110
What is HACC's economic contribution to Central PA?
HACC commissioned Economic Modeling Specialists Intl. (EMSI) to analyze HACC's economic impact on our 10-county service area.To learn how the College impacts our area, please access the following reports: