Law Enforcement
The Law Enforcement Training Unit offers professional training. Our goal is to provide training that is economical, professional and responsive. We value:
Quality

Safety

Competency

Proficiency

Customer satisfaction
Learn about Law Enforcement at HACC and the training we offer.
What training does the Law Enforcement Unit offer?
Civilian Handgun Training
Crime Scene Technology Series
Elective Training
Lethal Weapons Training/Act 235
Municipal Police Academy/Act 120 (Full and Part Time)
Mandatory In-service Training/Act 180
Personal Pistol Trainer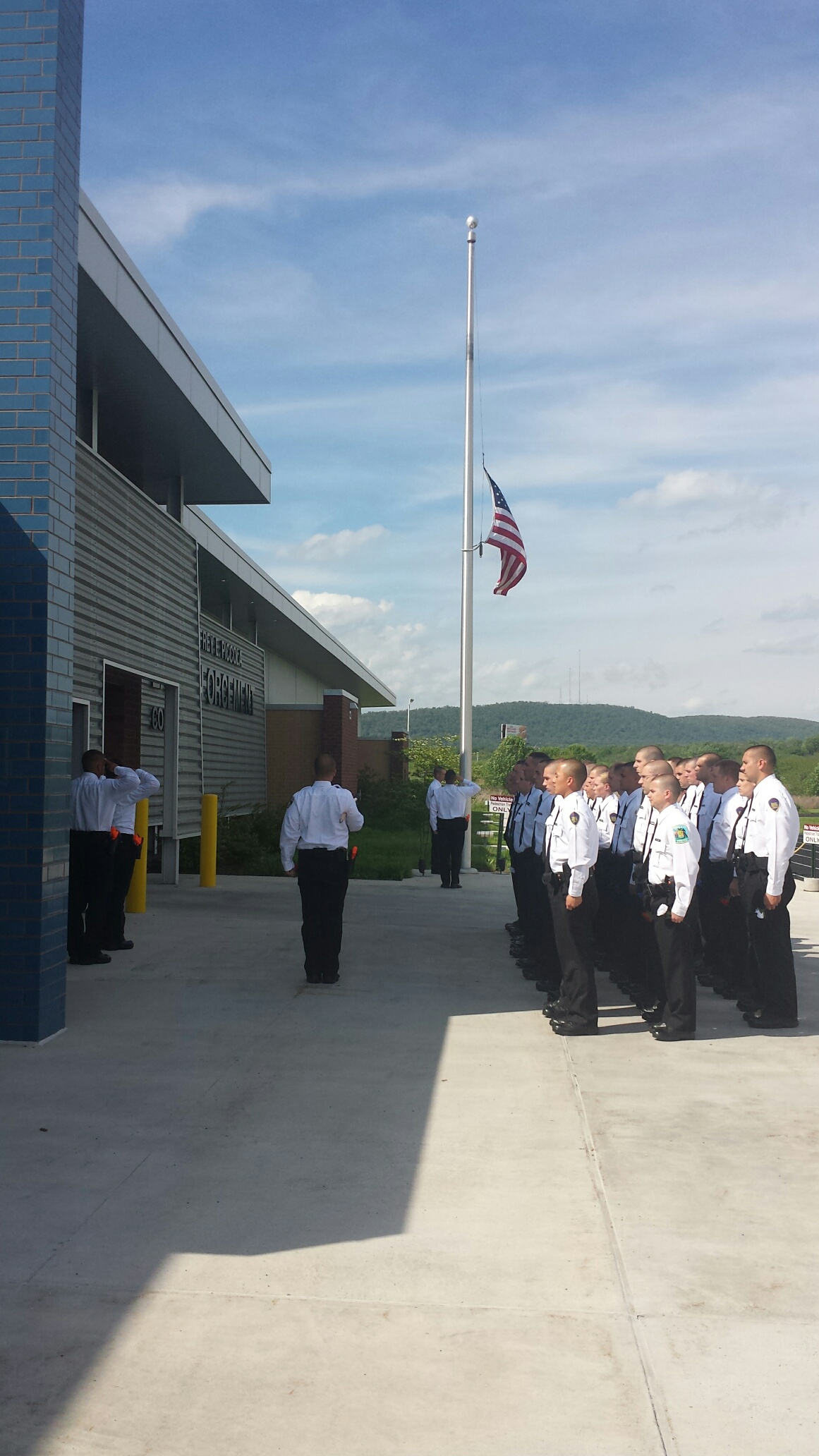 "Cadets from the 109th Police Academy at HACC lower our flags in a ceremony to commemorate Peace Officer Memorial Day, naming all fallen officers since the beginning of their class in January."
How do I find more information?