Retired HACC employees are extremely valuable to the College and continue to add to our professional experience. To improve our communication, we have created this page just for you! Please visit this page for updates and information about special events at HACC.
What is a retiree?
A retiree is defined as a person who has retired from working at HACC.
What is emeriti?
"Emeriti" is defined as a retiree who retains an honorary title. The designation of emeriti status has some unique privileges.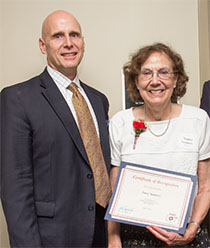 Dr. Ski and Nancy Summers
Benefit from your HACC emeriti privileges
Emeritus status provides the following privileges:
Using emeriti ID card for discounts at the Rose Lehrman box office
Gaining admission to physical education buildings
Checking out library materials and retention of on-site use of library resources
Using the teaching enrichment and training centers and computer labs
Auditing classes with the faculty member's consent and on a space-available basis
Using campus parking lots
Gaining a HACC email address (complete the following form to receive personalized email address: http://www.hacc.edu/Retirees/Retirees-Connect.cfm)
Participating in Commencement exercises
Attending major college events (for example, staff recognition dinner, honors convocation, Commencement and other college ceremonies)
Keeping in touch with your fellow emeriti! To request the email address of an emeriti, please send your request to askhr@hacc.edu. When we receive your request, we will obtain permission from that emeritus to provide you with their email address.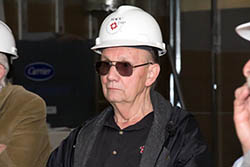 Frederick Sanders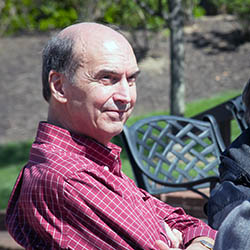 Gregory Hill
Please notify the Office of Human Resources of address changes so that you may remain on mailing lists and receive information about special events and initiatives.
To register as a HACC emeritus, please email askhr@hacc.edu and proceed with the following steps:
Receive a letter from HR in the mail
Take the letter to the security office along with your driver's license and vehicle registration card
Get your photo taken and receive your emeriti ID card
Receive a parking pass in the mail within five business days
Staying connected!
If you are interested in staying connected and/or volunteering at HACC, please complete this form.
http://www.hacc.edu/Retirees/Retirees-Connect.cfm
What's new with the HACC Foundation? 
See what our HACC alumni are up to!
http://www.hacc.edu/Alumni/index.cfm
HACC and HACC Foundation news!
Read about current events happening at HACC and the HACC Foundation:
HACC Highlights is a newsletter designed specifically for you. Click here to find the most recent issue of HACC Highlights.
Stay connected with former colleagues through Facebook!
Stay connected to former colleagues through social media. Click here to see HACC's social media resources. Don't forget to become "friends" with HACC!
Don't have a Facebook account? Click the link below for a tutorial on how to create a Facebook account:
https://www.youtube.com/watch?v=6cbDDg7rH0k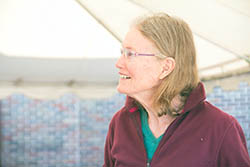 Louiszita Summers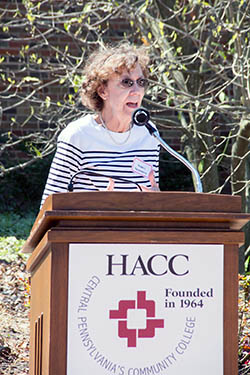 Nancy Summers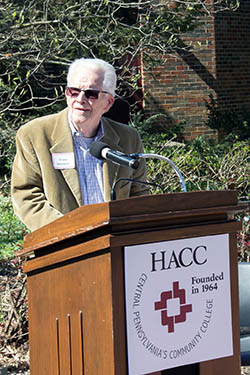 Trum Simmons