HACC History
On February 14, 1964, HACC became the first community college in Pennsylvania. We welcomed our first class of 426 students on September 21 of the same year.
Our mission is to "provide educational and cultural opportunities to the community we serve." HACC has become one of the largest undergraduate colleges in PA. We have nearly 20,000 students enrolling in credit programs and courses each semester.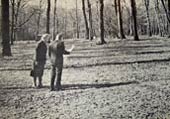 When HACC opened in 1964, we were located at the former Harrisburg Academy site on Front Street. In 1965, the Hershey Junior College closed. Most of the school's faculty and students joined HACC.
Planning was already underway for a permanent HACC campus. In March 1965, HACC purchased a 157-acre tract in Wildwood Park for $1.00. On April 16, 1966, we broke ground for a $3.5 million building project.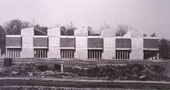 The year 1967 marked three key events in HACC's history:
HACC became the first PA community college to be accredited by the Middle States Association of Colleges and Schools.
McCormick Library, Blocker Hall and a student center (now Stabler Hall) were completed.
HACC moved to its new campus.
HACC buildings
Enrollment continued to grow after the completion of the new campus. HACC added more buildings:
Cooper Student Center and Whitaker Hall (1968)
Evans Physical Education Center (1970)
Rose Lehrman Arts Center (1975)
Overholt Bookstore (1977)
Hall Technology Center (1984)
Helen Y. Swope Carillon/Clock (1987)
Public Safety Training Center (1988) -renamed as the Senator John J. Shumaker Public Safety Center (2000)
Gettysburg and Lancaster Campuses opened.

Campus history
Lebanon Campus opened on August 1989. A fire destroyed it three months after the opening. Efforts to rebuild the Lebanon Campus began immediately. At the same time, HACC was also expanding facilities at the Harrisburg and Gettysburg Campuses. Some noteworthy accomplishments include:
North Hall, a new building at the Public Safety Training Center (1991)
The new Lebanon Campus, Mumma Hall and a College Services Center (1992)
New expanded facilities at Old Harrisburg Road, Gettysburg (1997)
Health care learning center, located adjacent to the campus. It now houses the expanded Nursing program (2002)
The Gettysburg Campus size doubled (2002)
Community Center for Technology and Arts in uptown Harrisburg (Spring 2001)
Lancaster Campus on Old Philadelphia Pike in East Lamenter Township opened (Fall 2001)
East building on the Lancaster Campus opened (Fall 2004)
In 2003-2004, HACC saw record enrollments. We reached nearly 15,000 degree-seeking students at the four campuses. We had another 6,000 individuals in workforce development and community education courses.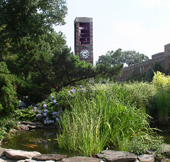 More expansions were necessary to accommodate the new influx of students:
New location at Penn Center Harrisburg opened (2003)
Classes offered in York County (2003)
York Center opened at 2010 Pennsylvania Ave (Fall 2005)
The State Department of Education designated York as a campus (2007)
In Fall 2007, HACC's new Midtown site opened at Third and Reilly streets in Harrisburg. The Midtown site houses HACC's expanding technology and trade programs.
Midtown gives HACC room to grow these programs. It also provides additional classroom space at the campus across from the State Farm Show Complex.
Program modifications
HACC has added to and modified its original 16 programs. We made necessary changes based on changes in society and the workplace. HACC now has nearly 200 Associate Degree, Certificate and Diploma programs. A growing number of Internet courses and study abroad opportunities provide alternatives to classroom instruction.
Today's non-credit programming includes:
Courses in personal enrichment and lifelong learning
Public safety training for volunteers and professionals
Workforce and employee development training for business, industry, health care and the human services.
HACC today
Today, HACC is proud to offer:
Well-equipped laboratories and studios
Modern, well-maintained campuses
Quality programs and services

HACC's reputation reflects the quality and dedication of our faculty and staff. We are committed to meeting the needs of the communities and students we serve.