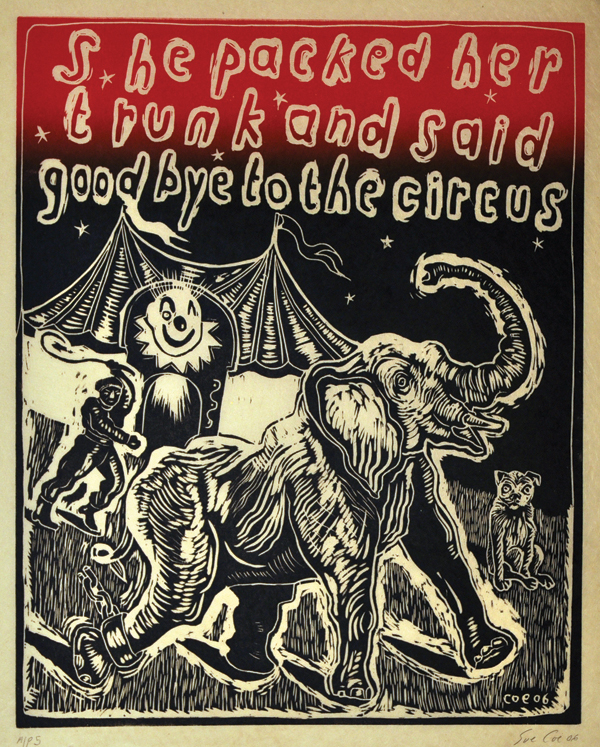 The Rose Lehrman Art Gallery
offers exhibitions of nationally and internationally known artists to encourage the understanding and appreciation of contemporary art.
The Gallery also hosts visiting artists for workshops and lectures. Please check the Gallery Schedule for a complete listing. These events are free and open to the public. Call ahead to reserve a space for workshops: 717-780-2435
The Rose Lehrman Art Gallery is home to HACC's permanent art collection. Acquisitions in 2007 include a gift from the artist Toshiko Takaezu, who gave the college 10 of her ceramic vessels. Earlier in the year the Student Government Association purchased a small Takaezu work. More recently, the SGA purchased a large ceramic platter by Jesse Potts and a Spotted Glass Canister by Ona Magaro. The collection also holds a suite of prints by Sue Coe.






Information for Artists
The Rose Lehrman Art Gallery receives proposals from artists throughout the year. The Gallery schedule is usually set in the Fall for the following school year. Artists interested in submitting their work for review should send a resume, artist's statement and 10-15 images (slides or digital) to: Kim Banister, Gallery Curator, Rose Lehrman Art Gallery, Harrisburg Area Community College, One HACC Drive, Harrisburg, PA 17110. Questions can be addressed to the curator at kebanist@hacc.edu.
The Rose Lehrman Art Gallery receives state arts funding support through a grant from the Pennsylvania Council on the Arts, a state agency funded by the Commonwealth of Pennsylvania and the National Endowment for the Arts, a federal agency.
View a diagram of the gallery!
(pdf)