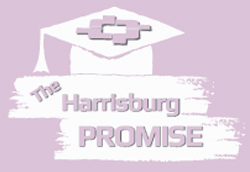 The Harrisburg Promise
HACC, Central Pennsylvania's Community College; the City of Harrisburg; and the Harrisburg Housing Authority have developed a partnership – the Harrisburg Promise.
The Harrisburg Promise will create a pathway to postsecondary education for youth in Harrisburg, specifically in these areas: Hall Manor, Hillside Village, Hoverter Homes, MW Smith Homes and William Howard Day Homes. The program will support students from seventh grade through graduation from HACC, with early intervention that will reduce barriers to postsecondary education and inspire college aspirations.
Please visit this website to learn more information.