Accessing Services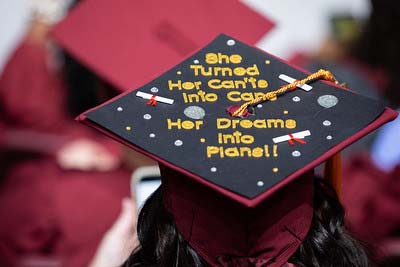 At HACC, it's our goal to support you throughout YOUR educational journey. We remain committed to providing reasonable accommodations to qualified students with disabilities to ensure that they have an equal opportunity to succeed and participate in their college and career goals. Whether you had an IEP in high school or not, you may be eligible for accommodations. We encourage students who feel they may benefit from accommodations to contact us before the semester begins to learn if they may qualify. You cannot receive accommodations retroactively, so why wait to get the supports you need and deserve?
In order to determine a student's eligible services, we begin the intake process by meeting to review documentation and discuss the student's needs. Services are provided based on the student's disability documentation, functional limitations and an intake process. The intake process is a collaborative effort with the student to assess needs through an appointment. To learn more and how you may qualify for services, please contact YOUR Student Access Services (SAS) coordinator. If you are not sure which campus you are assigned to, please contact Vicki Van Hise, director of student access services.
Students registered with SAS are accommodated in compliance with the Americans with Disabilities Act as Amended (ADAAA) and Section 504 of the Rehabilitation Act of 1973. No qualified person will be denied access to, participation in, or the benefits of, any program or activity operated by the College because of disability. Nor will individuals with a disability be subjected to discrimination while participating in College programs or activities due to disability.
If you feel that you have been discriminated against by a College employee because of your disability, please contact YOUR SAS coordinator. Please visit our Forms and Links webpage for additional information.