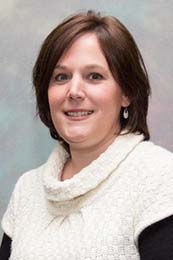 By Shelly Blanchette, M.S., NCC
Wellness Counselor/Associate Professor
York Campus, Y102
sablanch@hacc.edu

 Q. I hate math. I get so worked up even thinking about it and have avoided it my whole adult life. I pretty much panic when I'm taking math tests. I know I'm going to have to figure this out if I am going to stand a chance getting into my major. Have other students found a way? - Math Anxiety
A. Yes, other students have found a way to change their attitude toward math, overcome their anxiety, and be successful in their coursework. Some have even developed a newfound fondness for it. Step one usually involves examining your mindset toward math. It's really hard to learn something if you have negative thoughts about it. Are you open to exploring how to develop a positive mindset toward math? If so, you're in luck! HACC provides you with the chance to start over and take classes at the appropriate instructional level for you to build a solid foundation. However, getting into the right class and attending that class regularly is only one piece of the equation. You'll also need to develop good note taking skills (specific to math classes) and also develop at-home study habits to help you retain what you've learned. As you begin to master the material each week, you'll experience your confidence build. And then, comes the first test. Rest assured, there are many strategies you can learn to help you take math tests, too. Along the way, you'll also want to learn some strategies to help you cope with the anxiety you feel. Some tools for this include deep breathing, mindfulness, progressive muscle relaxation, and guided imagery. Remember, your dislike and anxiety for math developed over time, so it'll take time and some effort to combat them.
The library has many self-help books and several videos on strategies and success tips for developing math confidence, email me and I'd be happy to share a list of those I recommend.