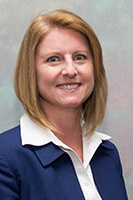 By Jackie Bareuther, M.S., LPC
Wellness Counselor/Professor
York Campus, Y 102
Dear HACC Counselor;
I have been obsessively watching the news coverage on TV and on social media about the recent school shooting in Florida. Ever since it happened I have been feeling anxious and scared.  The more I watch, the worse I feel.  I feel traumatized even though the event didn't happen to me.  Is this normal?  Feeling Anxious.
Dear Feeling Anxious,
People react in different ways to trauma, whether or not they directly experienced the event.  It is normal to experience a variety of emotions such as anxiety, fear, depression, anger, and irritability in response to a troubling event.  In the long run, it is best to be honest about your feelings and talk about them with someone you trust.  Excessively watching media coverage is likely contributing to your feelings of anxiety and fear.  Unplug for awhile to see if that helps.  Instead, engage in positive activities like group discussions, candlelight vigils, or fundraisers to assist the victims.  These activities can help promote healing, reduce anxiety, and build a sense of community among those who are affected. 
Here is a link to an article that provides coping tips for college students affected by disaster or other trauma. 
https://www.health.arizona.edu/sites/health/files/samhsa_tips_for_college_students_after_a_disaster_or_other_trauma.pdf 
Please feel free to contact me at the York Campus at jabareut@hacc.edu, or a wellness counselor on your HACC campus, if you would like to talk about it.
Be well, Jackie