Dear HACC Counselor…
---
Feeling Anxious due to Trauma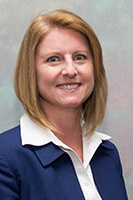 By Jackie Bareuther, M.S., LPC
Wellness Counselor/Professor
York Campus, Y 102
Dear HACC Counselor;
I have been obsessively watching the news coverage on TV and on social media about the recent school shooting in Florida. Ever since it happened I have been feeling anxious and scared.  The more I watch, the worse I feel.  I feel traumatized even though the event didn't happen to me.  Is this normal?  Feeling Anxious.
Dear Feeling Anxious,
People react in different ways to trauma, whether or not they directly experienced the event.  It is normal to experience a variety of emotions such as anxiety, fear, depression, anger, and irritability in response to a troubling event.  In the long run, it is best to be honest about your feelings and talk about them with someone you trust.  Excessively watching media coverage is likely contributing to your feelings of anxiety and fear.  Unplug for awhile to see if that helps.  Instead, engage in positive activities like group discussions, candlelight vigils, or fundraisers to assist the victims.  These activities can help promote healing, reduce anxiety, and build a sense of community among those who are affected. 
Here is a link to an article that provides coping tips for college students affected by disaster or other trauma. 
https://www.health.arizona.edu/sites/health/files/samhsa_tips_for_college_students_after_a_disaster_or_other_trauma.pdf 
Please feel free to contact me at the York Campus at jabareut@hacc.edu, or a wellness counselor on your HACC campus, if you would like to talk about it.
Be well, Jackie
I HATE Math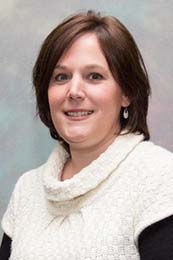 By Shelly Blanchette, M.S., NCC
Wellness Counselor/Associate Professor
York Campus, Y102
sablanch@hacc.edu

 Q. I hate math. I get so worked up even thinking about it and have avoided it my whole adult life. I pretty much panic when I'm taking math tests. I know I'm going to have to figure this out if I am going to stand a chance getting into my major. Have other students found a way? - Math Anxiety
A. Yes, other students have found a way to change their attitude toward math, overcome their anxiety, and be successful in their coursework. Some have even developed a newfound fondness for it. Step one usually involves examining your mindset toward math. It's really hard to learn something if you have negative thoughts about it. Are you open to exploring how to develop a positive mindset toward math? If so, you're in luck! HACC provides you with the chance to start over and take classes at the appropriate instructional level for you to build a solid foundation. However, getting into the right class and attending that class regularly is only one piece of the equation. You'll also need to develop good note taking skills (specific to math classes) and also develop at-home study habits to help you retain what you've learned. As you begin to master the material each week, you'll experience your confidence build. And then, comes the first test. Rest assured, there are many strategies you can learn to help you take math tests, too. Along the way, you'll also want to learn some strategies to help you cope with the anxiety you feel. Some tools for this include deep breathing, mindfulness, progressive muscle relaxation, and guided imagery. Remember, your dislike and anxiety for math developed over time, so it'll take time and some effort to combat them.
The library has many self-help books and several videos on strategies and success tips for developing math confidence, email me and I'd be happy to share a list of those I recommend.
Old and Starting Over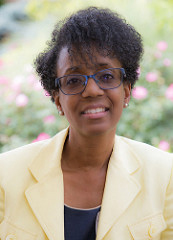 By Angela M. Campbell, Ph.D.
Chair, Counseling Dept.
Harrisburg Campus, Cooper 219D
amcampbe@hacc.edu
Q. I do not know where to begin. My significant other left me and our children after 15 years and I have been a stay at home parent for a very long time. I am almost 40, have never attended college and I haven't worked outside the home in over a decade.  I have been thinking about attending HACC but I am scared of being the "old" person sitting in the classroom with a bunch of 18 year olds, basically my kid's age. I do not know what to do. Where do I begin? – Old and Starting Over
A. You are definitely at the right place for a restart and there are a lot of people who can help you find your way at HACC. So take a deep breath and recognize you have already taken the first step by reaching out.  Congratulations! Before I go any further let me clear one other thing up, you are not old. You are older and wiser! On HACC's website we have an area devoted just for you. Begin with START HERE. You can reach out to one of our Admissions Counselors and they will take it from there. You'll find that the average age of students at HACC is not 18 but actually 27. This is YOUR Community college and everyone is represented and welcome here. Before you know it you will have filled out an Application and be on your way to being a HACC student and eventually a HACC Graduate. If you find yourself getting overwhelmed during the process then come see one of our Wellness Counselors. We are happy to help! 
Dr. C.
Unhealthy Relationships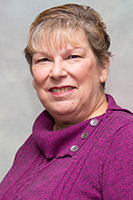 By Sherrill B. Goodlive MA, LPC
Wellness Counselor, Professor
Harrisburg Campus, C219E
sbgoodli@hacc.edu
Q. I am in my second year at HACC, and would very much like to complete a health care program. I have applied and been accepted to one or two associate degree programs, but haven't been able to complete them. I am married and have a young child but want to eventually get a job where I can earn enough to support me and my child.
Right now my husband is the problem. He is very controlling and abusive when he doesn't get his way. He thinks that I am going to college to meet up with other men, or that I am going out with men instead of attending classes. He comes to campus to be sure I go to classes, and even keeps track of the daily mileage on my car to be sure I am not going anywhere else. I can't convince him that I am only trying to improve myself and our family. He gets violent with me when I get back from my classes, and often hits me when I do something he doesn't like. He also sabotaged my attempts to complete a nursing degree. I am feeling very trapped and losing hope, please help! #seekingfreedom
A. Dear Student,
I am so sorry to hear that you are having problems completing your courses, and am very concerned for your safety and of course, your child's safety. I know that being in an abusive situation is very frightening, but help is out there for you. The YWCA in Harrisburg offers services for victims of domestic violence, including legal referrals and counseling. They even have an emergency shelter for women and children. You can talk to your HACC counselor to get more information about their services. Here is a web resource that you may want to look into. This and other resources are located in your MyHACC account under Counseling. One gives you pointers about what to expect in healthy relationships. I hope you will come and visit the counseling center at your campus very soon. 
Sherrill.
Scared and Anxious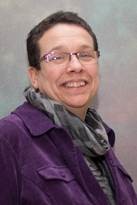 By Ann Burris, M.S., NCC, LPC
Wellness Counselor, Professor
Lebanon Campus, D104 N
amburris@hacc.edu
Q. I really do not know how I feel about starting college this school year. I am 18 and gay. I graduated from a small private high school in a small town. I was NOT open about being gay in high school. Starting college, I am concerned about being honest about who I am and making friends. I want to be myself, but I am afraid of being judged, and rejected. Am I concerned and worried for nothing? – Scared and anxious.
A. Perhaps part of your feelings of fear and anxiety are because you are going to be in a new environment. In other words, you are out of your comfort zone. There are people waiting to help you. Each of HACC's campuses has at least one counselor who can help you adjust to college. Additionally, some of the campuses have LGBTQ student groups. Joining may be a good place to start. The less you feel alone, the more comfortable you will feel being yourself.  – Email or call if you want to talk. Ann
Why Am I Here?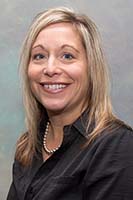 by Crystal Myers
Campus Director of Counseling
HACC's York Campus
Q. Why do I feel like I am the only person who is not sure about my major? I just can't decide. What is wrong with me? #Undecided
A. You are not alone. Many students start college without a major, and many students feel there is a lot of pressure from parents, peers, and even themselves to make a decision about a career. There are multiple pathways to most careers, just as there are multiple careers that can be had from a single major. It is easy to believe that your major will determine your future career and how much money you will earn, making the right decision now feel even more stressful. This is a time you can explore options, discover new paths and interests, and make connections by shadowing, volunteering and completing internships (visit Career Services) College majors are important, but they do not chisel your future career into stone. Choose something that you like. If you are unsure about what major to pick, choose something broad and versatile. Try not to spend your energy worrying too much about your major. Instead, focus your attention on gaining knowledge and life skills. Remember, talking to someone can really help put things into perspective. Use your resources on campus, our counseling services, your family and friends, or a trusted professor as a springboard to the next step in your career development. Just take a deep breath and remember your career process is a continuous journey. Wishing you success in your journey! Crystal
"The journey of a thousand miles begins with a single step." --Lao Tzu
 
A Better Outcome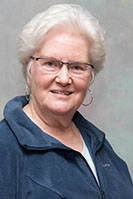 By Mary Fourlas
Q. I am not doing as well in college as I would like to. This is getting me down and making me want to quit. How can I get a better outcome? #Abetteroutcome
A. Studying does not come naturally to all and not everyone does it the same. The most structured way to address your college success is to enroll in a College Success course, Foundational Studies 100, where you will spend a semester developing your plan for success. You can also take some steps on your own. Consider structuring your study the same way your classes are structured. Schedule the time and the place. Consider coming to campus earlier than your first class or stay on campus after your classes are over for the day. Studying on campus will enhance your focus. Find a quiet place, The library or a resource center like the Tutoring Center. Finding the right place and making a schedule for study can focus your attention. When you make a deliberate plan and experience improved results it is a step toward success. Sincerely, *Mary
*Mary Fourlas will be retiring after the close of the Fall semester.
In a Funk
By Shelly Blanchette, M.S., NCC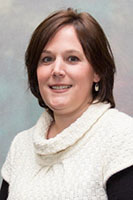 Wellness Counselor/Associate Professor
York Campus, Y102
sablanch@hacc.edu 
Q. It really bothers me that everyone around me seems so happy. Lately, I find myself "acting" the part, but it's exhausting. I don't think I'm depressed, but life has to be better than this. At least it used to feel that way. Do you have any ideas? - In a Funk
A. You may want to take the time to talk to a Counselor in person. It sounds like you have the goal of increasing your overall wellbeing and there is so much research on this topic that I am confident a counselor could help. For starters though, I'd recommend completing the College's free self-assessment tool: http://www.ulifeline.org/HACC/ (click Self Evaluator). The results will help you determine whether you show signs of depression. Regardless, there are things that all of us can do to feel better on a day-to-day basis. Sleep (8 hours a day), good nutrition, and exercise (20 minutes, 4 times a week) are essential. Finding opportunities to "be in the moment", as well as spending time with supportive friends/family is important, too. While these suggestions seem simplistic, they sometimes prove to be challenging to manage for busy college students. For more ideas, check out one of my favorite self-help books, The How of Happiness, by Sonja Lyubomirsky. She's a researcher in the field of psychology and provides practical research-based advice in this quick and easy to read book.
Test Anxiety
By Jackie Bareuther, M.Ed., LPC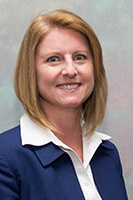 Counselor/Professor
York Campus, Leader 102
jabareut@hacc.edu 
Q. While I am doing OK on my homework for my math class, every time I have to take a test I get very nervous. I often end up not doing well on the test because my anxiety causes me to forget what I studied. How can I overcome this and show that I know the material? -anxious taking tests
A. Feeling nervous before taking an exam is not unusual. Actually, a little nervousness is healthy and often means you care about your grades. It can also give you motivation to study to do well. However, extreme nervousness and test anxiety can be a real problem for some students, especially when it prevents you from demonstrating that you know the material. Some tips to overcome test anxiety include meeting with your professor during office hours to review items that are confusing, studying early and often, keeping yourself healthy, using relaxation techniques, visualizing success, and learning test taking skills. HACC tutoring services can assist you with study help and test taking strategies and HACC wellness counselors can teach and help you practice relaxation and visualization techniques. When under stress, sometimes just talking to someone you trust, whether it's a counselor, family member or friend, can help put things into perspective. I wish you the best! Jackie
 
Unconnected at College
By Dr. Angela Campbell, Ph.D.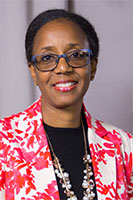 Chair of Counseling, Professor
Harrisburg Campus, PSECU 313 B
amcampbe@hacc.edu 
Q. I am 20 years old and lonely. I spend much of my time either working or going to class. I would like to develop friendships at HACC but find it difficult to connect to anyone. What should I do to get connected? - Unconnected
A. I have some suggestions but it will require that you take some steps that may be out of your comfort zone. Here is the first suggestion: HACC has a lot of student activities as well as student groups that you can participate in. For example Student Life is located on each HACC campus and you can contact student life to inquire about participating in something like intramural or recreational sports if you are athletic. If not, then perhaps you can participate in one of the clubs or organizations for students. There is also a Student Government Association. All of these activities will help you connect, meet and develop friendships with people who have interests similar to your own. If you cannot find a club you're interested in, you can explore the option to create new clubs/organizations. Getting involved is one of the best ways to become connected at the college you are attending. I'll end by saying you can always be the starter to a great study group in one of your classes. One possible approach could be to ask your professor whether he or she would ask the class who is interested in having a study group. Those who express an interest could begin a group. I hope this helps! Dr. C.
Uncomfortable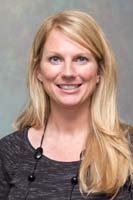 By Laura Martin, M.S. NCC
Wellness Counselor/Assistant Professor
Lancaster Campus M212
lemay@hacc.edu
Q. In order to save money on housing, I decided to move in with my best friend while we are both in college. Things were great until "Beth," my roommate, got a boyfriend and now he's over all the time. My apartment is beginning to feel like "their apartment" and I'm not as comfortable as I used to be. Any suggestions on what to do?
 - Uncomfortable
A. I would suggest you convene a household meeting with Beth and lay some ground rules on having guests over. If you don't bring this out in the open, you will never establish a compromise and continue to feel resentment toward her. Because Beth is your best friend, she will hopefully understand where you are coming from and ease up on having her boyfriend over so much. The best to you! Laura
---
Disclaimer:
Please note: Dear HACC Counselor is not a therapy group of any sort. Communicating with the counselors via Dear HACC Counselor does not constitute a therapeutic relationship. We are simply providing education, resources and support through this forum.  If you feel that you need more comprehensive support, please connect with a counselor on your campus.  Please see your campus counselor contact information.