Happy Father's Day!
On Father's Day 2019, HACC is honoring Kenny Mumma and Matthew Pragel – two of the awesome dads in our HACC community.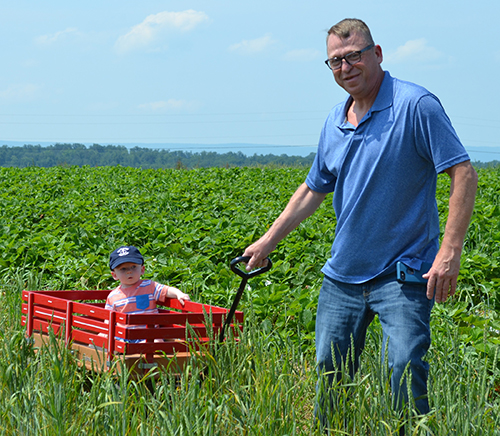 Kenny Mumma and son Jonah, 2
Mumma, a student worker in the Military and Veterans Affairs Office at HACC's Gettysburg Campus, says his favorite thing about being a father is "the unconditional love of a child." He admits, "It's the toughest job but also the most rewarding job I have ever had. Wouldn't trade it for the world."
Mumma is the father of five children: Kayla Mumma, 29; D.J. Mumma, 27; Natashia Mumma, 26; Arley Knepper, 16; and Jonah Mumma, 2.
Mumma says the most important life lesson he can give his children is this: "Don't ever let anyone tell you that you can't do something. You can do anything you want if you work hard at it."
Mumma enrolled at HACC in 2018 after participating in a Veteran's Walk held on the Gettysburg Campus. The walk connected him with other veterans and convinced him he wanted to enroll. He is a veteran of the United States Army Reserve, United States Army and the Pennsylvania National Guard.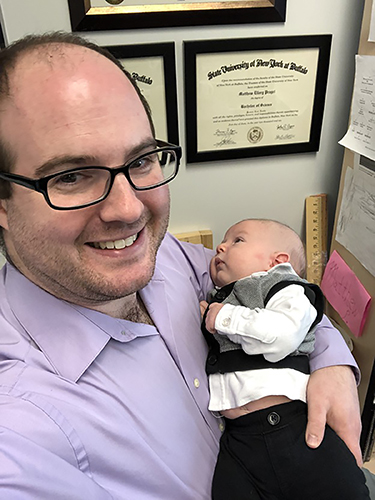 Matthew Pragel and son Camden, 4 months
Pragel, chair of the mathematics and computer science department and an assistant professor of mathematics at HACC's Harrisburg Campus, says his favorite thing about being a father is watching his children grow and solve new problems. "My favorite part is answering their questions, usually with another question in return asking what they think the answer should be."
Pragel and his wife, Heather, an administrative office specialist at HACC's Harrisburg Campus, welcomed a new son, Camden James Pragel, on Feb. 4, 2019. The Pragels have two other children, Heath, 4, and Ellery, 2.
Pragel recalls, "My favorite memory so far with Camden is just before I started paternity leave, when he smiled at me for the first time."
The most important life lesson that he can give his children: "I hope that I can instill a 'productive struggle' mindset in my children." 
He adds, "I may not always be the best father, but I hope that I always continue to become a better father."