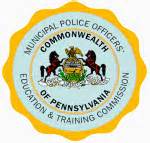 Police Academy/Act 120
Learn about Police Academy/Act 120 training at HACC's Senator Jeffrey E. Piccola Law Enforcement Complex (PLEC)
 
Municipal Police Academy/Act 120 Training
As the need for education and training of municipal police officers increases, the PLEC continues to meet this need as a certified law enforcement training center under the MPOETC Act 120.

How can I receive more information on Law Enforcement training programs at HACC?
Police Academy Outline:
Intro to the Academy and Law Enforcement
Physical and Emotional Readiness
Law & Procedures
Defensive Tactics & Handling Arrested Persons
Motor Vehicle Law/Accident & Collision Investigation
Patrol Procedures & Operations
Principles of Criminal Investigation/Report Writing/Case Preparation
Human Relations
Crisis Management & Families in Crisis
Basic Firearms
Operation of Patrol Vehicles
First Aid & CPR
 
Cadets who complete the Police Academy are eligible for 21 academic credit hours if they enroll in the Criminal Justice program at HACC.
We are now accepting applications for the 114th Full-Time academy until May 2, 2018.
114th Full-Time Police Academy Application Information (pdf)
114th Full-Time Police Academy Application Requirements (pdf)
Police Academy General Information  (pdf)
Dauphin Co Fingerprinting Services (pdf)
Financial Aid for the Police Academy FAQ (pdf)
FBI Criminal History Check Information (pdf)
Nelson-Denny Reading Test and MPOETC Fitness Standard Test Information (pdf)
Psychological Exam Form (pdf)
Physical Exam Form (pdf)