Do you want to be included? At HACC, we offer a dynamic hub of trade and technical training programs at our Midtown Trade and Technology Center that lead to in-demand jobs sought by 21st century employers.
Find top quality, hands-on training in innovative environments.
Replicate real-life on-the-job experiences in the classroom.
Learn the skills needed to succeed as you build YOUR career!
Transfer your credits to four-year colleges.
Students enrolled in trade and technology programs can apply for scholarships to receive free money for tuition and books. For more information or to schedule a free tour, please contact an admissions counselor or call 800-ABC-HACC.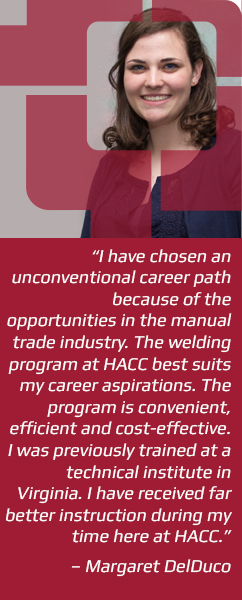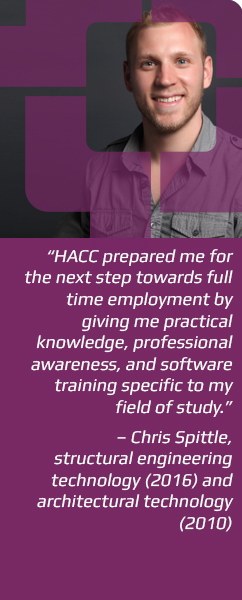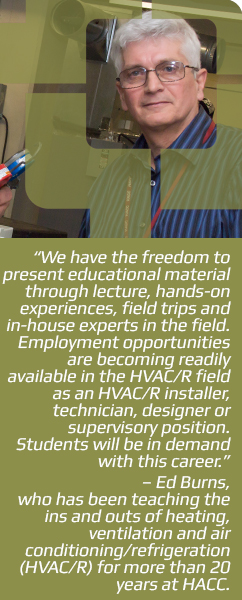 Explore YOUR options below.
Trades
Electrical Technology
Heating, Ventilation, and Air Conditioning (HVAC)
Mechatronics (Industrial Maintenance)
Welding
Computers
Computer Information Systems
Computer Networking Technology
Web Development and Design
Engineering and Architecture
Architecture
Building Construction Management
Civil Technology
Electronic Engineering Technology
Engineering
Geospatial Technology
Mechanical Engineering Technology
Nanofabrication Manufacturing Technology
Structural Engineering Technology
Technology Studies