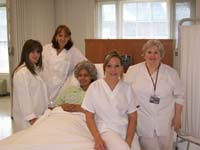 "When I was 14 years old, I did all the wrong things with my life. When I was 20, I decided to do something right. I got my GED, was offered this opportunity, and took it."
~Samantha Owczarek, GED Graduate, Nurse Aid Training Preparation student.
"Before I got into the prep course, I was a mother of two, struggling from paycheck to paycheck, trying to pay rent, bills, and meet the needs of my daughters. When I went through the training, things became easier. I had a great teacher who took the time to stop and help us learn from our mistakes."
~Valerie Gould, GED Graduate, Nurse Aid Training Preparation student.


"I was out of work for a total of 3 ½ months. Prospects for employment were low during November and December. The Majority of jobs I applied for were all online applications receiving very little positive response using my standard resume. I attended two of your [Job Connections] classes, Module 3 -Career Exploration and Module 4 Get that Job!.
In the first module I realized that I had not been networking or developing a networking profile. After the class I started reaching out to individuals that I had known in the past but never thought to ask them for advice in locating a new position. This was a great help.
I actually received numerous opportunities for interviews with companies that I had never considered working for. In Module 4 I learned how to create a functional resume instead of the normal chronological resume I had used in the past. The new outline proved to create a better picture of my abilities quickly to employers. I actually accepted a career with a local business after receiving an opportunity for an interview through networking. I have been working for this company for only 2 weeks but am extremely excited about my future opportunities within the organization."
~Ron Zimmerman, Job Connections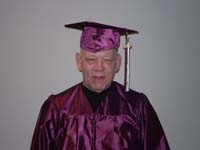 "Understanding the value of education is now embedded in my mind. A lot of people ask me the difference between my life now versus before, and I tell them it is simple: Before it was an obligation and now it is a privilege. The time spent at HACC turned into a life-changing experience."
~Joe Ulrich, GED graduate, GED graduation Keynote Speaker, and HACC College student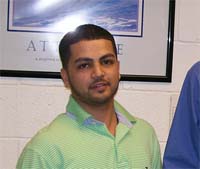 "I want[ed] something and I had to go get it. I want to live a life where I don't have to struggle. I came from nothing...America is here for me and I want to take advantage of it."
~Emal Azami, Immigrant, GED graduate, HACC College Graduate