Robert Wagner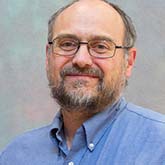 I was a graduate student at The University of Michigan studying active galactic nuclei and teaching introductory astronomy lab sections. Since 2010, I have been at HACC, teaching astronomy and physical science in online, blended and traditional formats.
Background
Degrees: B.S. Astronomy ; M.S. Astronomy
Year Started: 2010
Title: Assistant Professor
Professional Experience: Teaching and Research Assistant at The University of Michigan. Adjunct instructor at a number of colleges in Astronomy, Physical Science and Mathematics. Full-time professor at HACC since 2010.
Area of expertise: Astronomy, Space Science
Notable research and publications: Oral presentations at the American Astronomical Society meeting on teaching with iTunes U and podcasting my astronomy classes.
Loading ...