Jonathan De Young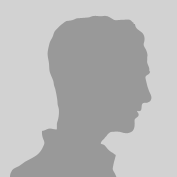 Grew up in Chicago and attended Wheaton College, Wheaton, Illinois, majoring in communications and philosophy. Briefly worked as a professional actor. Plays tennis.
Background
Degrees: Master of Arts in Teaching (MAT) in English at Columbia College in Chicago, Illinois. Enrolled in the MFA in Creative Writing Program at the University of Texas at El Paso in El Paso, Texas. Bachelor's degree in communications and philosophy at Wheaton College.
Year Started: 1998
Title: Professor of Writing and Literature
Professional Experience: Professor of English (20 years) at HACC's Harrisburg Campus. Studied poetry with Billy Collins at the Key West Literary Seminar in Key West, Florida; studied composition with Andrea Lunsford at the Bread Loaf School of English in Juneau, Alaska; studied writing with David Shields and the Cambridge Writers Workshop in Paris, France. Attends the Association of Writers and Writing Programs Annual Conference and the Conference on College Composition and Communication. Taught English in the Chicago Public Schools in Chicago, Illinois.
Area of expertise: English, Theatre
Notable research and publications: "Any Day is Father's Day," "Writing Made Simple," "iGrammar," "From Screen to Page: How to Use Film Criticism to Make Your Writing Exceptional" and poetry in "Welter," the literary magazine at the University of Baltimore, Baltimore, Maryland. Two essays in the Christian Science Monitor. Author of "You Too Can Write Poetry," which will soon be on iTunes University.
Loading ...