Brenda Eppley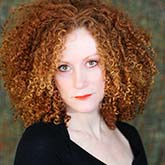 Professor Eppley is a professional actor and Lead of the Theatre Program at HACC where she teaches acting, dialects, directing, and improvisation.
Background
Degrees: MFA and BFA
Year Started: 1991
Title: Professor
Professional Experience: Performs regularly in regional theatre, and works closely with area theatres in several capacities.
Area of expertise: Theatre
Notable research and publications: Fulbright Scholar in Theatre, University of the Free State, South Africa. 2012
Loading ...