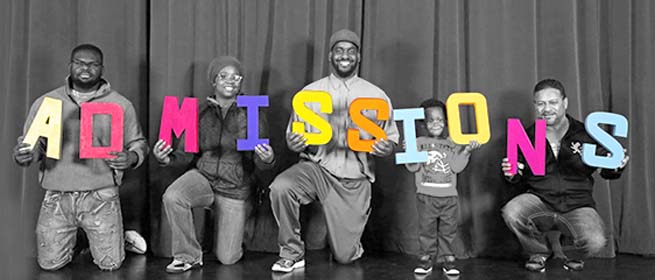 Online Learning: Returning Students
NOTE: If it's been less than five years since you attended HACC, reach out to an advisor.
 
Apply to HACC at www.hacc.edu/applynow (If it's been more than 5 years since you attended).
Within five to seven business days after applying to HACC, you will receive a letter from your campus admissions counselor welcoming you to HACC.  Once you receive it, please review your letter for the following:
Your HACC ID.
A link to set up your college e-mail account.
Your program of study and the term in which you are starting. 
 
Complete the Free Application for Federal Student Aid (FAFSA) at www.fafsa.gov.
HACC's code for the FAFSA application is 003273.
Please visit FAFSA or download the studentaid.ed.gov/sa/fafsa app in the Apple App Store (myStudentAid) or iOS Play (Android) to complete the form.
 
Placement Testing (if it's been more than 3 years since testing or you do not meet requirements for exemption)
HACCs campuses have walk-in placement testing available or to complete testing online, contact your Admissions Counselor.
For additional information about placement testing, including exemptions, hours, and preparation material, visit HACC.
 
Develop YOUR Educational Plan
Work with an advisor/counselor to review placement test results and register for classes. As a returning student, it is recommended you contact the advisor you worked with at www.hacc.edu/placement previously. If you do not remember who to contact, you may contact the following: 
Students pursuing a fully online degree, who live 50 miles or more from a HACC campus and plan to major in Architecture, Building Construction Management, Business, Health Care Management, Health Science, or Industrial Technology should contact Deb HACC at dmrebman@hacc.edu.
Other students pursuing a fully online degree, who live 50 miles or more from a Rebman campus, should complete the Pre-Advising survey and then contact Gina Bowers at gmbowers@hacc.edu.
All other students should contact a HACC campus advising/counseling office by calling 800-ABC-HACC.
 
Pay Tuition and Fees
Submit payment to the Welcome Center or online in HACC. Tuition information is available at myHACC.
Attend a Jump Start YOUR Success Welcome Event
Learn tips to start off as a successful online student. Register for an event or view the recording at hacc.edu/tuition.
 
Purchase Books at a Campus Bookstore
For online purchases and to determine the required textbooks, visit http://hacc.edu/jumpstart.
 
Log In to bookstore.hacc.edu/harrisburg by Desire2Learn from Brightspace on the first day of class
We are committed to your success in online learning! If you need any assistance, please contact us at the information provided below.