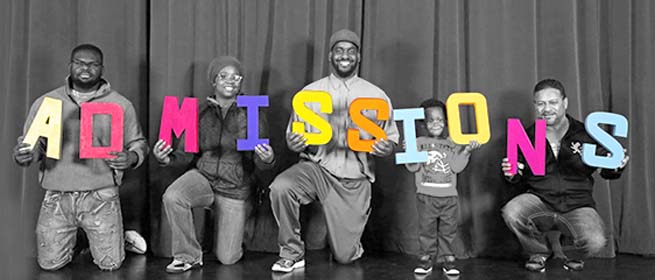 Online Learning: High School Dual Enrollment
Apply to HACC at www.hacc.edu/applynow as a high school dual enrollment student or submit the dual enrollment application (pdf) to an admission counselor
Upload high school transcripts, signature page (pdf), and SAT/ACT scores (if applicable)
Upon completion of the application, you will receive a letter from your campus admissions counselor welcoming you to HACC.  Once you receive it, please review your letter for the following: 
Your HACC ID
A link to set up your college email account.
Your program of study and the term in which you are starting.
NOTE: Your application is not complete without the supplemental items.
Application and supporting documents may also be submitted to your admission counselor.
Application Due Dates:
SPRING - December 1
SUMMER/FALL - June 1
 
Placement Testing
HACC campuses have walk-in placement testing available or to complete testing online, submit the online remote proctoring request form..
For additional information about placement testing, including exemptions, hours, and preparation material, visit www.hacc.edu/placement
SAT and ACT testing is optional, students will be exempt from placement testing as follows:

TEST
SCORE
EXEMPTION
SAT/ACT Reading
480 or above/18 or higher
Reading Placement Test
SAT/ACT Writing
480 or above/21 or higher
Writing Placement Test
SAT/ACT Math
550 or above/23 or higher
Math Placement Test
 
Attend New Student Orientation
If you will only be taking online courses, access the online new student orientation via myHACC under advising in the student tab. If you will be taking online AND campus courses, call 800-ABC-HACC to schedule the orientation on campus after the online orientation.
 
Develop Your Educational Plan
Work with an advisor/counselor to review placement test results and register for classes.
Pay Tuition and Fees
Submit payment to the Welcome Center or online in myHACC. Tuition information is available at hacc.edu/tuition.
 
Attend a Jump Start YOUR Success Welcome Event
Learn tips to start off as a successful online student. Register for an event or view the recording at hacc.edu/jumpstart.
 
Purchase Books at a Campus Bookstore
For online purchases and to determine the required textbooks, visit http://bookstore.hacc.edu/harrisburg.
 
Log In to Brightspace by Desire2Learn from myHACC on the first day of class
Good luck!