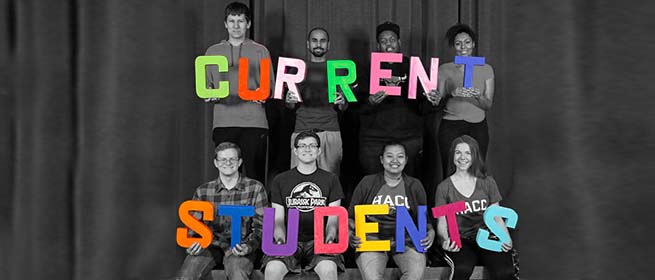 Get Started on Your Classes
How do I login to my online class?
Students login to myHACC and next select Brightspace by D2L (commonly referred to as D2L). Students may view Jump Start YOUR Success videos to learn more about D2L and other pertinent information for online students.
When will my online class(es) show up?
Online classes will appear on the homepage of Brightspace by D2L. Be sure to login to your course and begin coursework within the first 48 hours of the start of the course to avoid being dropped for non-attendance.
How do I purchase my textbooks?
Students may visit the HACC Bookstore online or on campus to identify and purchase required textbook(s) are required. For more information view the Bookstore Jump Start video. Books and video materials are available at most campus bookstores two weeks before the semester begins.
Note: some courses require access codes (as listed on the course schedule). If you buy a used textbook, it may not have the access codes needed to access all online course material.
What internet browser should I use when taking online courses?
Students are encouraged to use Google Chrome, Mozilla Foxfire, or Safari. Internet Explorer is not a supported browser for Brightspace by D2L.
Who do I contact if I'm experiencing technology issues?
How long will it take my online instructor to respond?
Instructors should respond to students within 48 hours, or 2 business days. Many instructors will respond more promptly; however, it's important to plan ahead and ask questions in advance.
Where can I access online tutoring?
Remote tutoring with HACC tutors is available free of charge to all HACC students in a variety of subjects throughout the week and on Saturdays via Zoom. If you can't find your subject or you need help after hours, Smarthinking is available as an alternative.
How do I schedule a proctored test?
Check the course description and/or syllabus to see if a course requires proctored exams via computer or paper testing. If your course requires paper-proctored exams, follow the exam instructions listed in the Online Learning Guide to Paper Testing. If your course requires computer-proctored exams, follow the exam instructions listed in the Online Learning Guide to Computerized Testing. If your course requires proctored exams and you are unable to make it to campus, be sure to let your instructor know. You will need to secure a qualified proctor with the instructor's permission. Complete the Off-Site Proctor Form and send it to your instructor for approval three weeks prior to your requested test date.
How do I add or drop a course?
How do I use HAWKmail?
HAWKmail, HACC student's email system, should be setup upon acceptance to the college. For more information about HAWKMail visit https://www.hacc.edu/HAWKmail/. Online students also gain access to the Brightspace by D2L internal email.
How do I change my major?
What is the VLSAC bookstore discount program?
Students who are currently enrolled in at least one online course may receive a 10% discount on items such as laptops, printers, ink cartridges, and more. See complete list (pdf)
What resources does HACC offer to virtual learning students?
Online students may utilize both campus and online resources: campus resources and Virtual Learning Student Resource Guide, which highlight the Student Resource Center and Lounge, Smarthinking online tutoring, and many other helpful resources. Online students will also receive regular communication about resources and ways to get involved.