HACC is fortunate to have community and business leaders spearheading the fundraising campaign. These volunteers are leading the campus-based efforts to achieve the $14-million fundraising goal.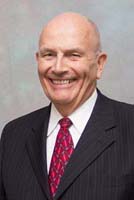 Gary Laabs, a 2008 graduate of HACC's nursing program and recipient of HACC's distinguished alumnus award, strongly believes in giving back. Gary served as a member of the Gettysburg Campus Major Gifts Committee Leadership team in 2008-09, the Gettysburg Campus Advisory Committee since 2005 and more recently the HACC Foundation Board. He has given of his time to advance and promote HACC in our community and to raise funds for HACC. In addition to HACC, he participates annually in medical mission trips in support of Medical Ministry International (MMI). He chairs the Hanover Area Council of Churches' Healthcare Committee, whose projects include free medical clinics for the needy, flu shots, weekly blood pressure checks and diabetes education and screenings. In 2014, he was recognized for his volunteer work by receiving the first Central Penn Parents' Healthcare Heroes Volunteer Award.
See why Gary believes it is in YOUR best interest to Invest, Impact and Inspire!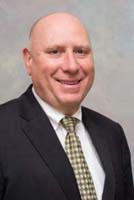 Jeff Shaffer, a 1984 graduate of HACC and recipient of HACC's distinguished alumnus award, is a real estate broker with RE/MAX of Gettysburg, where he had formerly been vice president and co-owner prior to selling the company in 2015. Jeff served as a member of the Gettysburg Campus Major Gifts Committee Leadership team in 2008-09, the Gettysburg Campus Advisory Committee since its inception and is a member of the HACC Board of Trustees. In addition to serving HACC, Jeff has volunteered his time to support Habitat for Humanity, the American Heart Association, Upper Adams Lions Club and the Adams County Economic Development Corporation.
See why Jeff believes it is a wonderful opportunity to Invest, Impact and Inspire!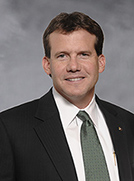 Greg King, recipient of an honorary doctor of public service degree from HACC, is a senior director with D&H Distributing in Harrisburg. King is currently the interim vice chair of the HACC Foundation Board and served as HACC Foundation Board chairman from 2005-11.
King's strong support of HACC is a family legacy. His father, the late William J. King, was an inaugural member of the HACC Foundation Board. Signifying his commitment to his father's belief in the importance of accessible and affordable higher education, King, along with his mother, Jean, endowed the William J. and Jean D. King Scholarship to provide continued assistance to deserving students in the elder King's memory.
Beyond HACC and his professional business and industry associations, King also serves the community in other ways, most notably with the Harrisburg East Shore YMCA, where he was chair of the Board of Directors, and with the Central Dauphin Area Basketball Association, where he serves on the Board of Directors and volunteers as a team coach.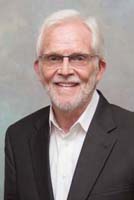 Professor Emeritus of English Trum Simmons began teaching at HACC in 1971, and during his 40-plus years he taught courses in English composition, literature, communications and the humanities. He also created the courses Women Writers, Banned Books and Introduction to LGBT Studies. He advised the student newspaper, The Fourth Estate, for 40 years and the student- led LGBT Allies organization for 15. He was director of the honors program 1993-96 and president of the Faculty Organization 1982-83 and 1997-99. He was a regular columnist for Harrisburg Magazine 1995- 2005 and now writes for Central Voice. In 2004, he received the NISOD teaching excellence award and, in 2005, he was inducted into the College Media Association (CMA) Hall of Fame for his longtime service to the organization. Trum retired as senior professor of English in 2012 and continues to teach the LGBT studies course on multiple campuses. He also serves on the board of directors of the LGBT Community Center of Central PA.
See why Trum believes it is vital to Invest, Impact and Inspire!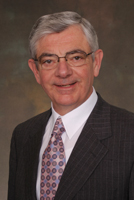 Michael B. Klunk, Ed.D., started at HACC on July 1, 1972, as the program assistant for the Urban Development Institute. On July 1, 1975, Klunk became the coordinator for the off-campus and evening programs in the Urban Development Institute and was granted faculty rank of associate instructor of history and education. Promoted in August 1979, to director of continuing and community education, Klunk worked to position the College as a leader in continuing education and business and industry education. Klunk was appointed dean of the Lancaster Campus in January 1991 and also became dean of HACC's Lebanon Campus in July 1993. In 1996, Klunk became a full professor of history and education at the College. In January 2004, Klunk was promoted to executive dean of the Lancaster Campus. Klunk was also responsible for researching, planning and starting HACC's York Center, which is now HACC's York Campus.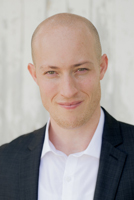 Adam Gamble, a 2012 graduate of HACC, is the principle real estate broker and founder of Iron Valley Real Estate. Adam studied business administration and nursing health sciences while attending HACC. After graduating from HACC, Adam worked as an intensive care unit registered nurse with specialties in heart and vascular patients. Continued growth and success in his real estate career ultimately led Adam to focus all of his efforts on real estate, which is his passion. Adam is also an avid aviation enthusiast and pilot.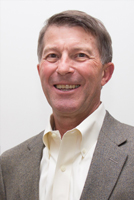 Glenn Caufman, educator, high school administrator and educational consultant, came to York County in 1986 as the principal of Northeastern High School and later the principal of Central York High School. Recognized for his work in curriculum, instruction and educational leadership, Caufman served on various local and state education-related organizations' committees and boards. After retiring in 2004, he continued serving the education community in various capacities. He was the political advocate for the Pennsylvania Association for Curriculum and Supervision, the executive director of York County Alliance for Learning as well as a consultant to several Central Pennsylvania school districts. Caufman serves as a member of the HACC York Campus Advisory Board and member of Governor Wolf's Education Transition Team.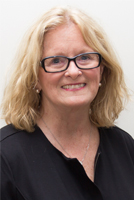 Lori Mitrick graduated from the University of Kansas with a specialist degree in education programming and counseling. Mitrick worked in both the Chicago and Kansas City school districts creating vocational preparedness programs. From 1992-2008, she served as an elected government official in York County. In her capacity as president commissioner of York County, Mitrick was honored with the York County Chamber of Commerce Award (2004), Commendation for Support to Law Enforcement (2005), Friend of York County Economic Development Award (2006) and a Doctor of Laws Honorary Degree from York College of Pennsylvania (2006). Mitrick currently serves as president of the York County Literacy Council Board of Directors and is a director on the York County Community Foundation Board. In addition, she serves on the HACC York Campus Advisory Board.