Thanks to the support of generous donors like you, HACC's first-time participating in #GivingTuesday was a huge success!
Thank YOU for supporting YOUR favorite community college and HACC students!
With YOUR generosity, HACC is able to help its students by improving services and accessibility.
Although #HACCgivingTuesday is over, our students are grateful for your gifts throughout the year. If you missed the opportunity to give on Giving Tuesday, please consider a gift today.
Your investment in HACC students is an investment in our communities.

Thank you to our Matching Gift Partners!
We are so grateful to our supporters who have generously agreed to MATCH donations we receive on #HACCgivingTuesday!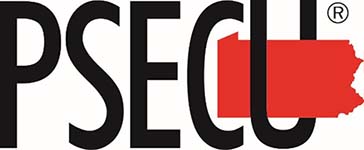 Thank you, PSECU, for your matching gift of $2,500!
Thank you, Murphy and Dittenhafer, for your matching gift of $1,250!
Thank you, Adams Electric, for your matching gift of $1,250!
"HACC has allowed me to find my true passion in life!"
"The common stigma of getting a bad education through a community college is completely false."
"HACC will make sure you will succeed. They have a support system that will not let you fail."