Sam Herbert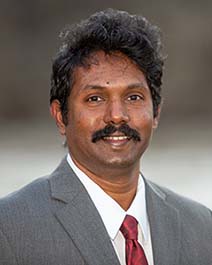 HACC Foundation Board Member
 
What month and year did you join the HACC Foundation Board?
December 2020
Which HACC campus location do you represent?
Collegewide
How long have you lived in the area?
I live in Pennsylvania for two decades in Mechanicsburg, Harrisburg, Enola and Camp Hill and mostly in Mechanicsburg, Silver Spring Township.
Why did you decide to become a member of the HACC Foundation Board?
We are a diverse community and one key issue for every parent/student is student debt and employment. We need to create a long-term vision, which provides every necessary opportunity students require to get the jobs to reach their full potential, for example, provides STEM education, specialization in Cybersecurity, Healthcare courses which would help to get more jobs and pay off the student debt sooner. We need to create a structure that supports this vision, empowers staff, and provides leadership to achieve both short term and long term goals.
What is your professional background, including current employer and position?
I have 22 years of experience in Information Technology (IT) in the domains of Healthcare, Insurance, Finance, and Banking, most of them in the Health Care Insurance Sector. In my current role as Associate Director at Geisinger Health System, I lead diverse operational teams in PA, focusing on processing efficiency, quality control, stakeholder management, and customer satisfaction. Other responsibilities include fostering trusted senior client relationships through routine engagement to discuss mission priorities, emerging needs, and program delivery and risks; providing business leadership and program management oversight of client engagements, program delivery quality, and excellence.
What are your hobbies and interests?
Spending time with my wife, our three daughters, and a son by playing Piano, Chess, Mangala, Badminton, and Table Tennis. Also playing Soccer with our Australian Shepherd puppy, Asher, and the whole family.