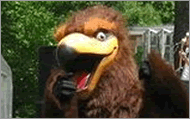 Final Exam Schedules - Please review the revised fall 2013 term final exam schedules and contact your instructors if you have questions.
Update: Posting of Final Grades - The grading deadline is extended to Tuesday, Dec. 17 at noon for classes in which final exams were rescheduled due to inclement weather. The grading deadline for all other final exams remains Monday, Dec. 16 at noon.

 
 

Daytime, part-time, nursing courses at York Campus - A new daytime, part-time clinical nursing program will allow students the option of selecting a clinical program during the day. Read more
Massage Therapy program discount for nurses - Nurses receive $700 discount when they enroll in HACC's Massage Therapy program - including program that starts at the York Campus in January. More
HACC Massage Therapy coming to the York Campus - Students can enroll now for 12-month program that begins in January 2014. More
Register for Spring 2014! - Search class schedules, upper right corner!
HACC Foundation seeks new Board members - The HACC Foundation is seeking professional, ethical, knowledgeable and hard-working Board members. Get more information here.