Lisa Campbell-
DIRECTOR FOR LIVE AT ROSE LEHRMAN ART SERIES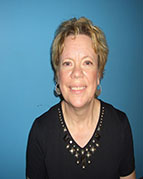 Lisa Campbell, Director for Live at Rose Lehrman Artist Series, holds a BA in Theatre and MA in Higher Education Administration from Indiana University of Pennsylvania. In 2014, she completed an arts management certification program through the U. of Massachusetts – Amherst.  In her spare time, Lisa enjoys traveling, reading, walking and taking in more art!
Lori Friedlander -
TECHNICAL DIRECTOR AND LIGHTING DESIGNER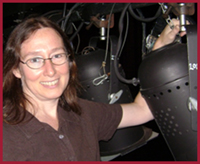 Lori Friedlander, Technical Director and Lighting Designer, has a BFA in Design and Technical Theatre from the University of New Mexico, where she also studied Flamenco dance. She invented the Image Multiplexer, an award winning special effect lens, which is manufactured and distributed worldwide by City Theatrical, Inc. In her spare time she raises chickens on her farmette in Snyder County.
Susan Kirchdoerfer -
ADMINISTRATIVE TECHNICIAN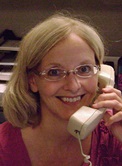 Susan Kirchdoerfer is the Administrative Technician and Box Office Manager for the Live at Rose Lehrman Artist Series. She has over 25 years of experience as a secretary/administrative assistant. She started working at HACC in 1993 as a part-time secretary in the Math, Engineering and Technology department. In 1996 she was hired as the full-time Administrative Technician for the Performing Artist Series (Live at Rose Lehrman) office.