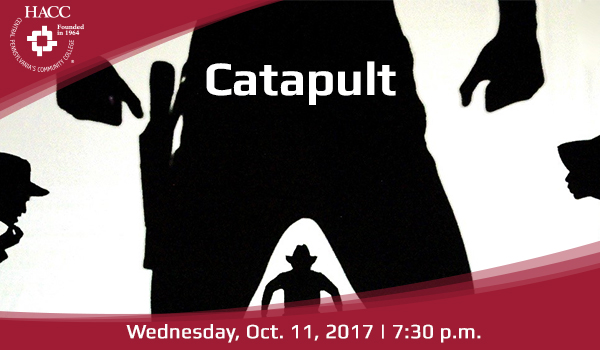 Catapult may technically be a shadow-dance company; however, it's really a theatrical art form that has an amazingly imaginative combination of dance, storytelling and sculpture.
Catapult was founded in 2009 by Adam Battlestein, choreographer, creative director and 19-year master teaching artist for Pilobolus Dance Theatre. The group catapulted to fame on Season 8 of "America's Got Talent," earning their way to the finals of the NBC-TV hit show. 
During their Live at Rose Lehrman performance Catapault will take on a wide variety of subjects in storytelling including: Vivaldi's "Four Seasons," American history and settling the West, school bullying, spirituality, the human life cycle and international travel – all against the backdrop of cutting-edge technology.
Special "Friends-Only" Event:  Join us for a pre-show reception. Information will be sent in advance to all paid "Friends" of Live at Rose Lehrman!