Linda Dolan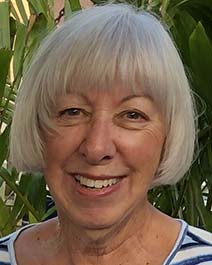 HACC Foundation Board Member
 
What month and year did you join the HACC Foundation Board?
November 2020
Which HACC campus location do you represent?
Harrisburg
How long have you lived in the area?
I am a life long resident.
Why did you decide to become a member of the HACC Foundation Board?
HACC affords the community with high quality cost effective education and training.
In order to maintain high quality education it is important to have community support. I attended HACC and so did my daughters and other family members. We saw first hand the quality of education and I want to support HACC so that our community has this opportunity.
What is your professional background, including current employer and position?
I am a retired educator. I taught K-12 Art, was and Elementary Principal, Director of Curriculum and Instruction, Assistant Director for Instructional Services at IU 13 and retired as Assistant to the Superintendent in Lebanon School District.
What are your hobbies and interests?
I enjoy reading, crafts and needlepoint, travel, and time at the beach.