Find everything you're looking for at HACC.
Learn from experienced faculty who guide you to success. Registration is open.
Apply on campus Jan. 14.
Explore our programs to earn a degree, certificate or diploma.
More
Get the college experience that's right for YOU.
---
Fees not included.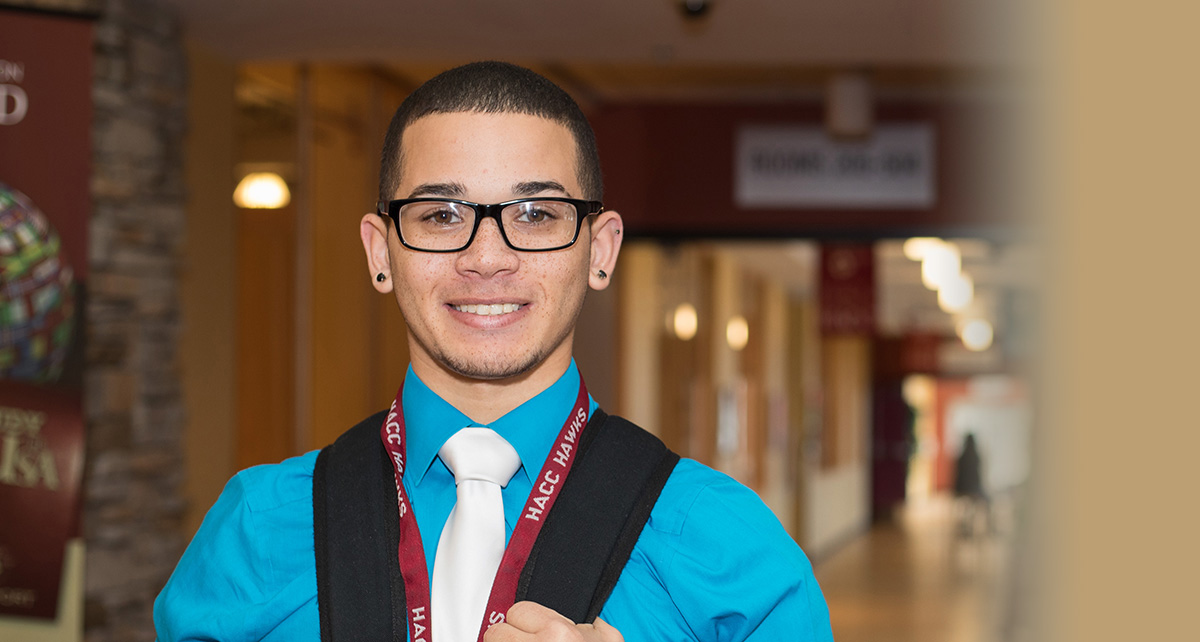 "I don't think a lot of people understand that HACC is 'real' and the classes are equally as difficult as they are at universities."
Quentin Boatwright
Expressive Student Leader