Stay on track at HACC. Register for online summer classes.
The health and safety of our students, employees and visitors are a priority. As we all experience the new "normal" with COVID-19, HACC is here for you. We would love to walk with you around campus, but instead, invite you to take a virtual tour! By visiting hacc.edu/campuses, you can choose which campus(es) you would like to see. If you have any questions, our admissions counselors are happy to answer them via phone and email at this time. Please stay safe and healthy.
Attend a virtual information session.
Enter to win $1,000 for summer tuition!
Explore our programs to earn a degree, certificate or diploma.
More
Get the college experience that's right for YOU.
---
Fees not included.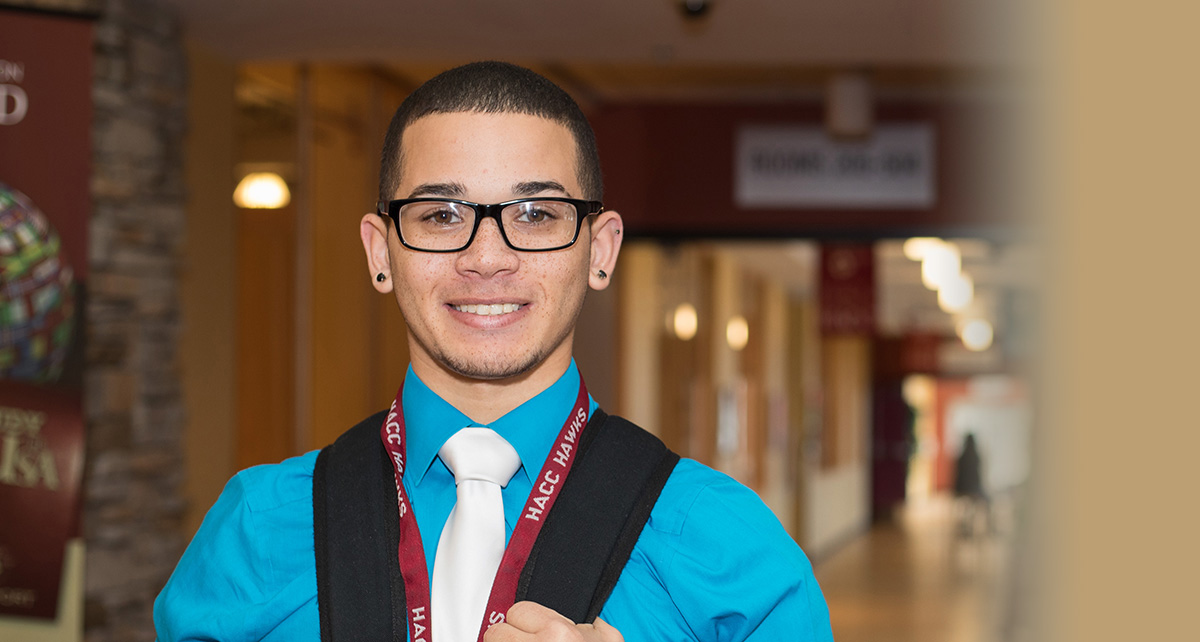 "I don't think a lot of people understand that HACC is 'real' and the classes are equally as difficult as they are at universities."
Quentin Boatwright
Expressive Student Leader