Get an education that works as hard as you do.
Registration is open.
The health and safety of our students, employees and visitors are a priority. As we all experience the new "normal" with COVID-19, HACC is here for you. We would love to walk with you around campus, but instead, invite you to take a virtual tour! By visiting hacc.edu/campuses, you can choose which campus(es) you would like to see. If you have any questions, our admissions counselors are happy to answer them via phone and email at this time. Please stay safe and healthy.
Attend a virtual information session.
Enter to win $1,000 for summer tuition!
Explore our programs to earn a degree, certificate or diploma.
More
Obtain the hands-on training to take YOU where you want to go.
---
Fees not included. Full-time.
30-Credit Rate
2017-18 Cost of Tuition for York Technical Institute*
2019-20 Cost of Tuition for Pennsylvania College of Technology*
*Tuition costs based on a Heating, Ventilation and Air Conditioning Program.
Rates retrieved from yti.edu and pct.edu on May 8, 2019.
*YTI's HVACR program is 12 months and 78 credit hours.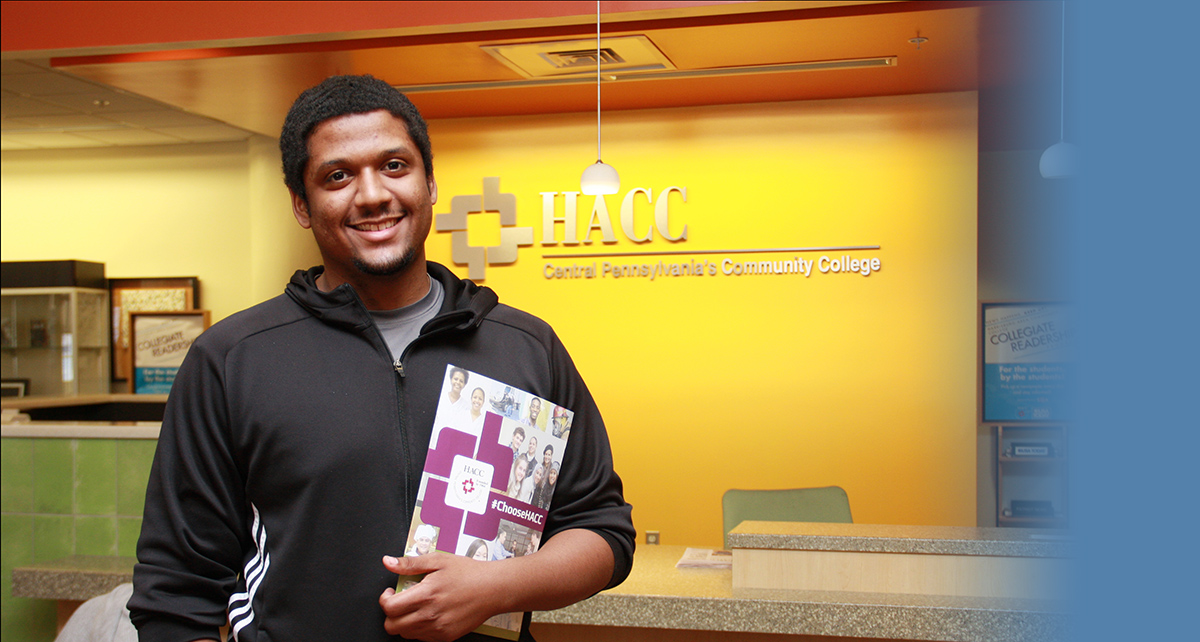 "HACC has made my life better by really giving me guidance into how I want to pursue my future."
TAVIAN SUMLIN
Structural Engineering Technology Learner