Study Abroad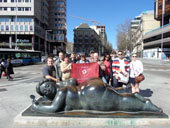 You can earn one to eight HACC credits in as little as one to four weeks of travel time while participating in a short-term, faculty-led travel course.  Information on the 2016 short-term, faculty-led travel courses will be available beginning in mid-August.
Where can you go?
Asia, Europe, Africa, North America or South America!


Who teaches HACC's travel courses?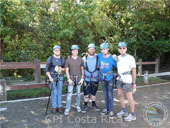 Experienced HACC faculty lead and teach the travel courses.


When do the travel courses actually travel?
The Center for Global Education schedules travel to take place in January before "regular" spring term classes begin, over mid-term break in March but with the majority of the courses traveling after finals in May.  Keep in mind there will be pre- and post-travel classes to attend in addition to the travel portion of the programs.


How can I apply?
If you are interested in applying for a 2015 travel course complete the Study Abroad Application here. . Follow instructions to create an account, select the course you are interested in and then complete the online application.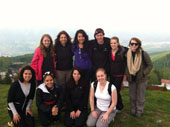 Where is HACC going?
Get a current listing of the proposed 2015 travel courses here.(pdf) or click on the Study Abroad and then Faculty-Led travel courses links on the left.
FAQs and 6 Easy Steps to Study Abroad (pdf)


Don't have a US passport yet? 
Click here for information on how and where to apply for a US passport


Funding your program fee: 
If you qualify and funds are available, Financial aid and scholarships offered through HACC Foundation can be applied to your program fee.  Applying for scholarships does not guarantee receipt of funds.  
Contact the financial aid office on the campus nearest you.

Apply for scholarships offered through the HACC Foundation.

Apply for the Simon & Eva Brenner 3rd Party Scholarship here. to download and print the application. 
This application is separate from what is offered through HACC Foundation and is the only application you must complete by hand.  Note the rolling deadlines for submission on page one of the application.  This application (including the required letters of reference) must be returned to the Center for Global Education by the posted deadlines. Students on HACC's Harrisburg Campus can bring it directly to C101a in the Cooper Student Center. 
Office hours are Monday- Friday 8 a.m. - 5 p.m..  Students attending class on HACC's Gettysburg, Lancaster, Lebanon and York campuses can take the completed application to the Welcome Center and they will forward it on to the Center via intercampus mail.