Email


Welcome to the Lebanon SGA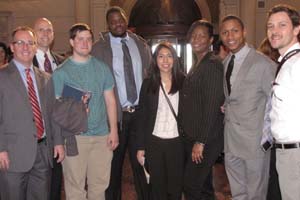 Lebanon SGA welcomes all the incoming students to the HACC Lebanon Campus Student Government Association (SGA) is the governing and representative body for the students of HACC Lebanon. We work with administrators, faculty, and students to bring services and events to campus that address student concerns, but also increase student development and learning. We look forward to working with new members, and always welcome students and visitors to attend the weekly  meetings.

Student Government Association
HACC Lebanon Campus
735 Cumberland Street
Lebanon, PA 17042
Phone: (717) 270 - 6321
lebsga@hacc.edu
MEETING TIMES
Student Government Association – Mondays @ 3:30 in room 214
Phi Theta Kappa – Thursdays @ 3:30 in the Library
Chess Club – Tuesdays & Thursdays @ 1 in room 206
Art Club – Wednesdays @  1:30 in room 112.

Check campus boards for any change!

DID YOU KNOW?
The SGA renamed the Student Lounge into the Hawk's Peak.
The SGA purchased the TV's and the game systems in the Student Lounge.
The SGA currently has vacant positions for Senator.  Interested?  Let us know or come to a meeting!
Your Student Activity Fee goes directly to the SGA to develop programming, support initiatives throughout the college, and fund various clubs.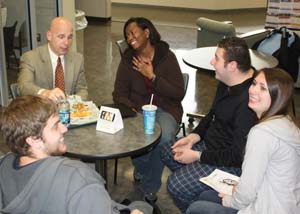 SGA BUSINESS CARD Participating Businesses
(pdf)