Michele Kieff
Michele Kieff has not only shown herself to be a fine head coach of HACC's women's basketball, but, more importantly, she is a committed   professional, a dedicated teacher, a caring counselor and empathic person whose highest priority is the personal and academic development of each student athlete under her charge.   As the only head coach of the women's basketball program at HACC, Mrs. Kieff's teams have one three EPCC season championships, two EPCC playoff championships and completed an overall 11 year record of 110-66.   She has been named the EPCC Coach of the Year four times.   HACC's teams over the years have been exceptional representatives for the college and this can be attributed to Mrs. Kieff and how her teams grow and improve during the course of a season.   As a teacher and counselor, she has mentored, cajoled, demanded, taught, and/or supported the growth of her players as they become productive, active, caring, and bright adults who contribute to their family, friends, and community.
Michele Kieff is currently a professor and counselor at HACC while still leading the HACC women's basketball team to another successful season.
Dan Mickle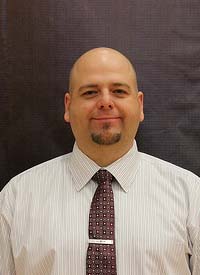 Dan Mickle was not only an outstanding men's volleyball coach for HACC but he was also a student athlete who played men's volleyball for two years.   As a coach, Mr. Mickle reached over one hundred wins, won three consecutive EPCC championships and led the Hawks to three MACVC championship matches.   As a student, player, and coach, Mr. Mickle has always shown pride in HACC and is well respected by his players and peers.   He continues to support the school and program as well as show pride in his time at HACC.
Dan is currently entering his 14th season as the boys volleyball coach at Red Land High School, where he notched his 100th win last season. He is also the club director for Yorktowne Volleyball Club which is home to 200 boys and girls youth players from all areas of Pennsylvannia and Maryland. Dan is also the only USA Volleyball Certified Beach Coach in the Northeast, and continues to run youth beach camps in the summer. Dan is still an active beach and grass outdoor player during the summer months. He enjoys spending time with his wife Teri and his two daughters Morgan & Lily.

Mark Spoonhour
Mark Spoonhour coached the women's volleyball team for HACC for 8 years.   Mr. Spoonhour created one of the most successful women's volleyball programs in the area.   In his eight seasons, not only did his teams never post a losing record, they had a perfect showing of 12-0 during the 2009-2010 season.   His accomplishments while at HACC include 6 Eastern Pennsylvania Collegiate Conference (EPCC) regular season championships, had four EPCC tournament championships, one Pennsylvania Collegiate Athletic Association (PCAA) tournament championship, three PCAA tournament runner-up awards, and six EPCC coach of the year awards.   His career record is 113-19.
Mark Spoonhour is currently the Head Varsity Girls Volleyball Coach at Central Dauphin High School and the Assistant Girls Director for the Yorktowne Volleyball Club.   He continues to promote and grow the game of volleyball in and around central Pennsylvania as an active member of the Pennsylvania Volleyball Coaches Association. 
Angela Schauer Lamb
Angela Schauer Lamb played for the women's basketball team in the 2002-2003 and 2003-2004 seasons.   Mrs. Lamb was the co-captain, leading scorer, and key to the success for the HACC women's basketball team in its first two years in the EPCC.   In her second year, the team finished with a record of 21-2 and as the EPCC North Division champions and EPCC tournament runner-up.   Mrs. Lamb was not only the floor general, handling the ball and shooting, but was an exceptional defensive player as well.   She was looked to as the leader on the court for her teams.   She excelled athletically and academically and provided the perfect example of a true student athlete.   After her two years at HACC, she transferred to PSU-Berks to fulfill her goal of obtaining a Bachelor's degree while continuing her basketball career.  

Angela Schauer Lamb in currently a proud member of the United States Army, living in Olympia, Washington, while pursuing her Master's degree.


Mick Dejene
Mick Dejene played for the men's basketball team in the 2001-2002 and 2002-2003 seasons, which were the first two seasons for the program.   During Mr Dejene's two seasons, he was the leading scorer for the two seasons as well as a captain, leader in the classroom, and a participant in the EPCC all star game.   Mr. Dejene was another perfect example of a true student athlete, with the ability to balance school and basketball.   This made him a role model for other student athletes to follow.   He is directly responsible for the winning of the championship the season after he graduated because of his help laying the foundation for success.
Mick Dejene currently resides in Trotwood, OH.   Mick started his own program called MVP Dynasty and is successfully helping youth in his area to build confidence, self-respect, discipline, perseverance, teamwork, physical fitness and higher learning through the medium of basketball.   His goal for this programs is to be a positive example and   role model for the youth, standing with them and by them.